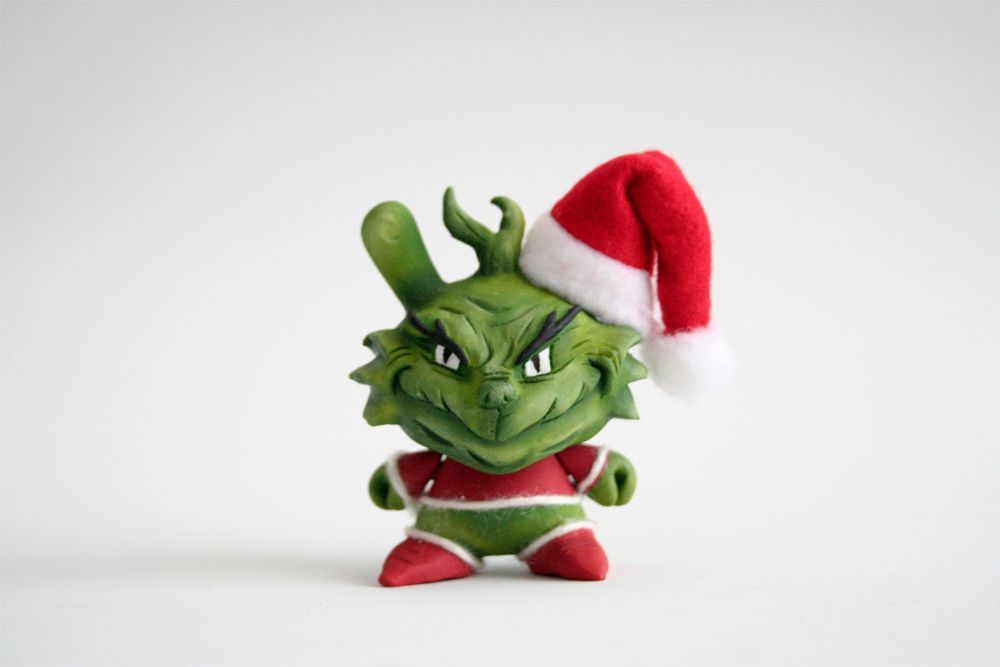 While
How the Grinch Stole Christmas!
might've begun life as a children's book by Dr. Seuss, it earned a special place in the hearts and minds of children for generations through the 1960s animated TV special. I can still remember the wonderful narration provided by none other than Boris Karloff… And, it would seem, Méxican artist
Avatar666
remembers it fondly as well, having sculpted and painted this 3-inch tall "Grinch!" Dunny custom. With a wonderfully sculpted face and disturbingly (though accurately) bare midriff, this piece is a rare AVAILABLE custom by the artist! Reserve it now by contacting
avatar [dot] 7 [at] hotmail [dot] com
for this one-of-a-kind $90 (plus shipping) piece of Holiday magic.