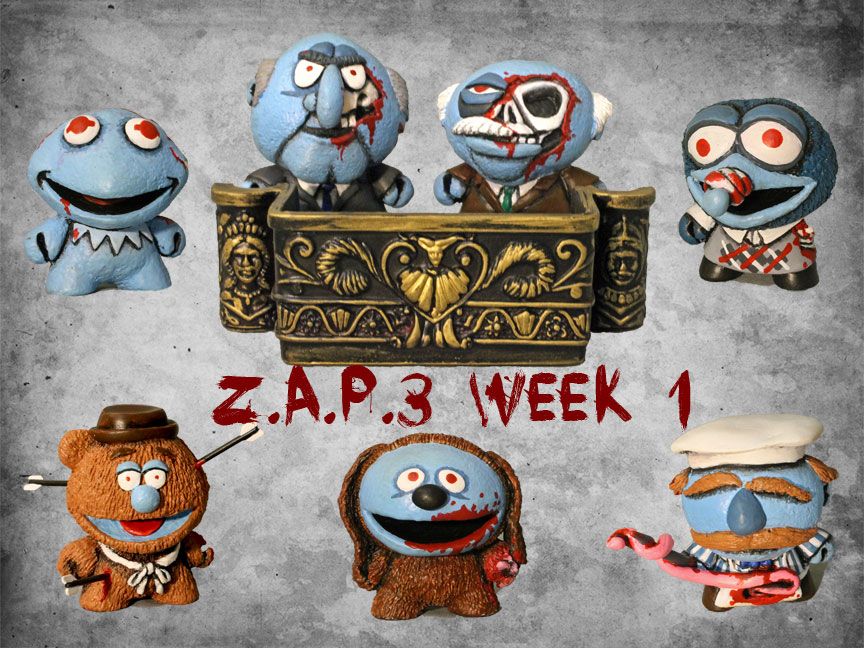 Last week we introduced you all to the latest "
Zombie Art Project 3: Muppet Mayhem
" from Mikie Graham aka
Zombiemonkie
as he took the rejected cast figures from Task One's 'Pillaging Pop Culture' series and is dedicating each day in October to one custom zombiefied creation a day... and above is the 1st week!!! All of which look seriously awesome, and are actually available to purchase
HERE
right now for just $45 a piece... you read that right, custom Zombie Muppet characters for just $45 a pop! There are new ones being revealed
HERE
on a daily basis... so swoop in and snag these up before they are gone for good!