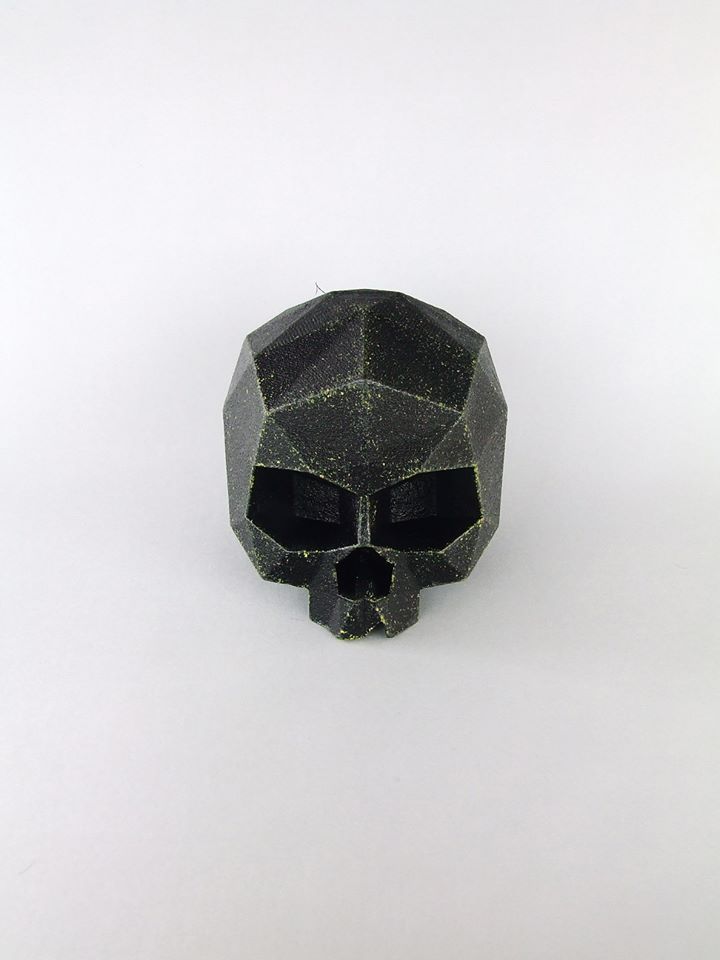 While
FlabSlab
won't have their own booth at the 2013
Singapore Toy, Game and Comic Convention
(STGCC) on August 31st, as they'll be helping Army of Snipers run their booth, FlabSlab will have these amazing black & yellow "Mini Skevelex" skulls with them (and available) at the convention. These 2.5-inch tall resin beauts, a collaboration between Chris "
alto
" Dobson and
DMS
, will be limited to only 20 pieces and cost $35 apiece. Any remaining after STGCC will be available through the
FlabSlab online shop
.