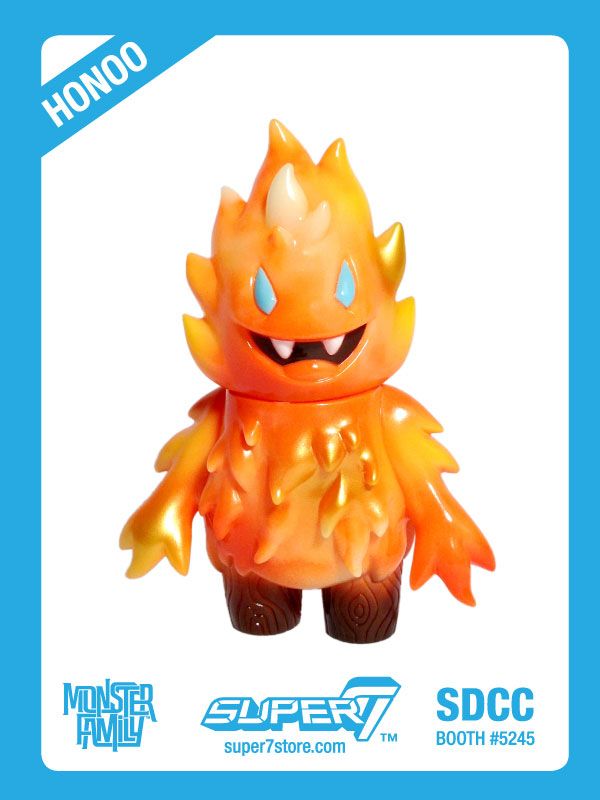 Last week,
Super7
threw a curve ball into their SDCC 2013 daily announcements by dropping 2 in the same day... and this week, well... they wanted to keep all of us on our toes as they just revealed 3 brand new Monster Family colorways for SDCC! First up is a brand new Honoo from Leecifer with this "
Nightfire
" edition! Comprised of fantastic orange vinyl swirled together with Glow-in-the-Dark vinyl and then detailed with brown and dark orange sprays with bright blue eyes... this is one amazing looking flame!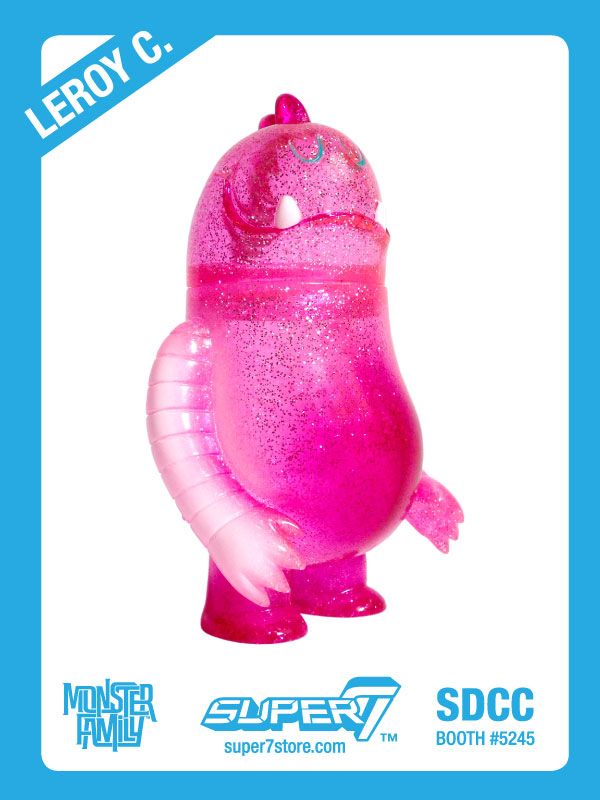 Next is a new version of Invisible Creature's Leroy C. in the rad looking "
Pink Passion
" colorway! Cast in pink vinyl that is densely packed with silver glitter throughout and then detailed with white, blue, and violet sprays to highlight the figure... one of the best colorways yet!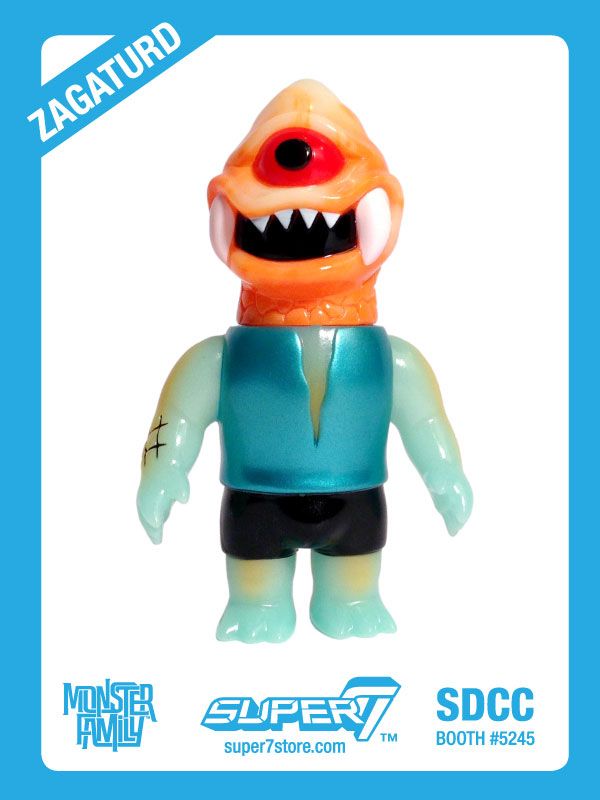 Lastly, it looks like the Le Merde's Le Turd mashed together with Gargamel's Zagarad for the first time ever to produce the cool and creepy
Zagaturd
in what they are calling the "
Super Misty Bros
" edition! Featuring black, red, and metallic blue sprays added to the Orange swirl head with a Blue Glow-in-the-Dark body, that's one rad looking figure! All 3 figures will retail for $35 a pop, and will be available exclusively at Super7's San Diego Comic Con Booth #5245!