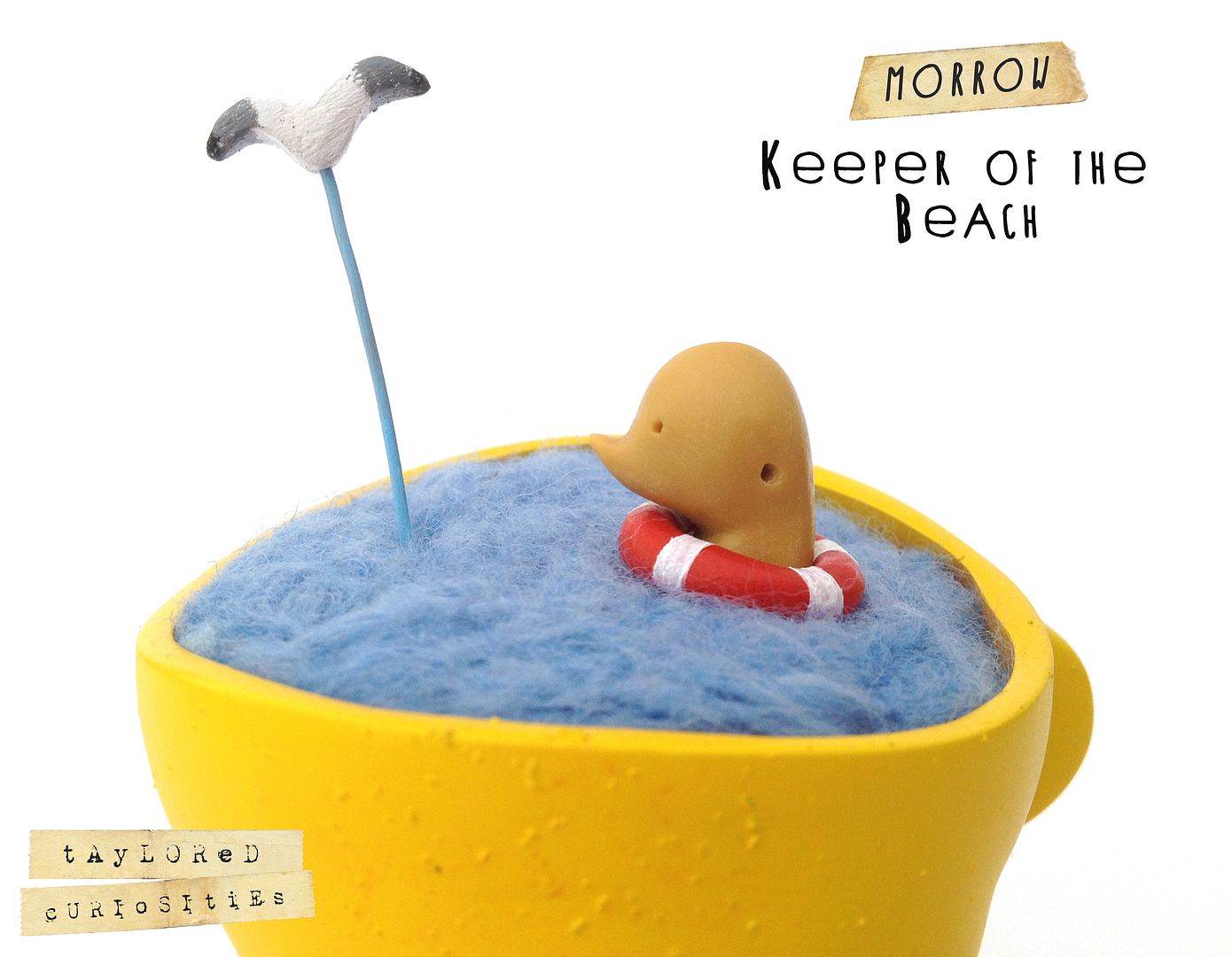 Based on the popularity of them as well as her enjoyment in making them, there's no reason that Penny Taylor of
Taylored Curiosities
shouldn't have made this third entry in her "Morrow Keeper" series (proceeded by "The Keeper of the Garden"
HERE
and "The Keeper of the Forest"
HERE
). This one, "The Keeper of the Beach," is a custom 4-inch Mini Munny that holds a special placed in Taylor's heart, as it is "a homage to my childhood as I grew up in a seaside town with its red and white stripes, sandy beaches and seagulls waking us up each morning." The sculpting on the Munny looks great, I especially love the barnacle-like shell on its side, and the needle felted sea inside his head is perfect. The hand-painted rubber ring that Taylor's 1.5cm (approx. 0.6-inches tall) resin Morrow figure floats around in is absolutely adorable, even though it is a fixed location item. The only thing I'm personally not sure about is the seagull; something seems off with that aspect. This otherwise top notch creation will be available today (Saturday, June 22nd, 2013) at 1
PM
Pacific time in
Taylor's online shop
for £80 (approx. $123).