Hot off the heels of the one-night custom boxing glove show,
Toy Art Gallery
is ramping up for their next event... and it's a biggie!!! Utilizing
Mark Ryden's
"YHWH" figure, a ton of super talented customizers were tasked to tackle this unique shape... and did they ever! This group show not only showcases Mark Ryden's first and only vinyl toy, but also will be highlighting a beautiful amber YHWH by Marion Peck and a one of a kind 6' foot long wooden YHWH package by Mark Ryden himself. Ryden mentions, "
YHWH is the unpronounceable name of God. My YHWH represents the indefinable nature of the divine and its unspeakable mystery, which can be represented by anything from a burning bush to a three eyed bunny totem. In creating my YHWH toy edition, I strove to elevate each and every individual figure from a mass produced piece of plastic to a magical object. I very much look forward to seeing how each artist responds to the spiritual energies of their YHWHs.
" Such a strange and unique creature, and with each and every artists interpretations... awesome results!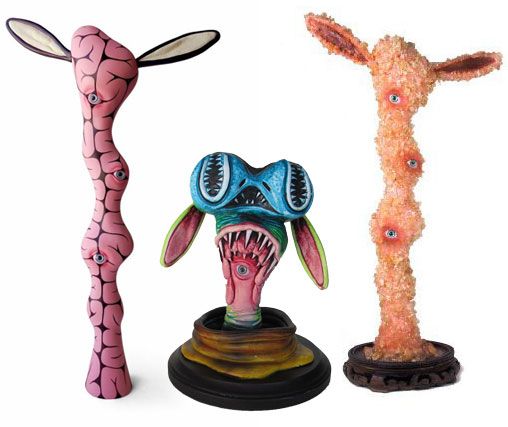 (L) Emilio Garcia, (C) Brent Nolasco, (R) Marion Peck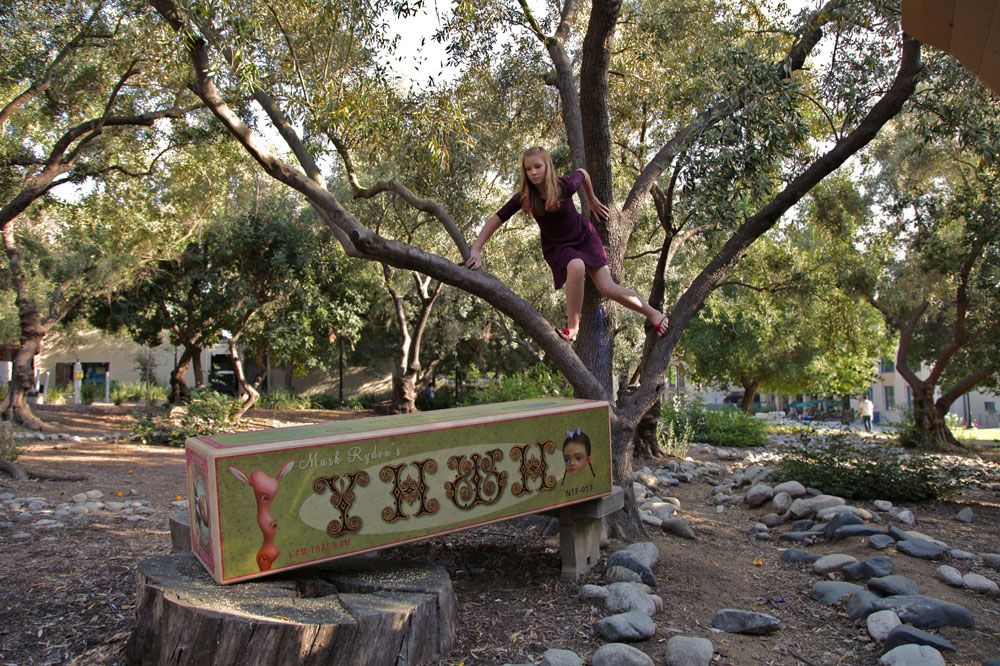 Mark Ryden's 6' wooden YHWH box
This show is going to be quite extraordinary, as the shape really pushes all artist involved to really rethink what is possible with a custom designer toy show.The YHWH Custom Group Show features the following artists:
Akira Kiriya/Chikuwaemil, Anthony Ausgang, Bob Conge/Plaseebo, Camilla d'Errico, Camille Rose Garcia, Cris Rose, Daniel Goffin, David Flores, DrilOne, Doze Green, Emilio Garcia, FFINC, Francesco de Molfetta, Frank Kozik, Isabel Samaras, Jessicka Addams, KMNDZ, Joshua Petker, J*Ryu, Julie B, Kathie Olivas, KRK Ryden, Liz McGrath, Lola, Marion Peck, Mark Ryden, Mark Dean Veca, Mia, Mikie Graham (Blamo Toys), Naoto Hattori, Nathan Hamill, Scott Hove, Sean Christopher, Yosuke Ueno
. The opening is on Saturday, May 11th from 7-10pm at Toy Art Gallery's showroom located at 7571 Melrose Ave. Hollywood CA 90046.