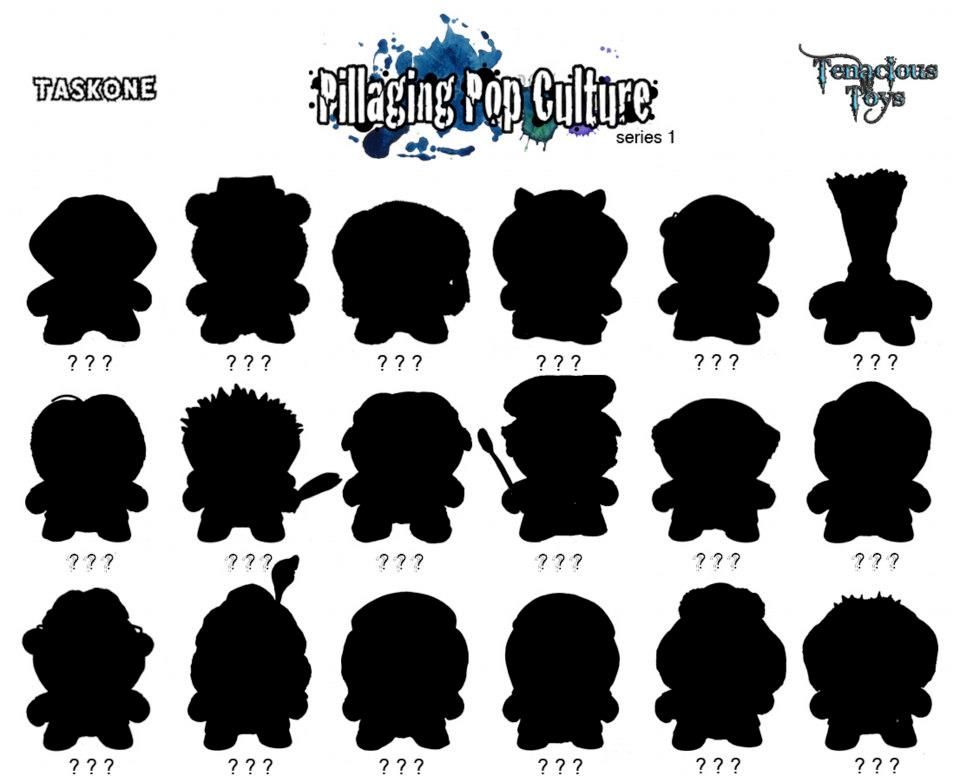 When you first see the blind boxed custom 3-inch Dunny "Pillaging Pop Culture, Series 1" design sheet by
Task One
, you might immediately recognize a handful of the forms. Heck, you might even realize based on our previous reveals of
Beaker
,
Fozzie Bear
,
Kermit the Frog
and
Crazy Harry
(the chase figure in the series), that each and every custom was a Muppet. But identifying them all what a job I gave to my friend the Muppet Maniac
Alex Deger
… and he figured them all out in under 10 minutes flat!
Top Row:
Kermit the Frog, Fozzie Bear, Rowlf the Dog, Miss Piggy, Dr. Bunsen Honeydew and Beaker.
Middle Row:
Gonzo, Lew Zealand, Sam the Eagle, The Swedish Chef, Statler and Waldorf.
Bottow Row:
Scooter, Dr. Teeth, Zoot, Janice, Floyd Pepper and Animal.
Of course, we won't know if Alex was right about these until March 10th, 2013 when
Tenacious Toys
makes the first wave available. Oh, right, this series — like Task's previous "Dunny Town" one — will be offered in six waves of designs. And there will be an option to be the complete set for $600, we're told.