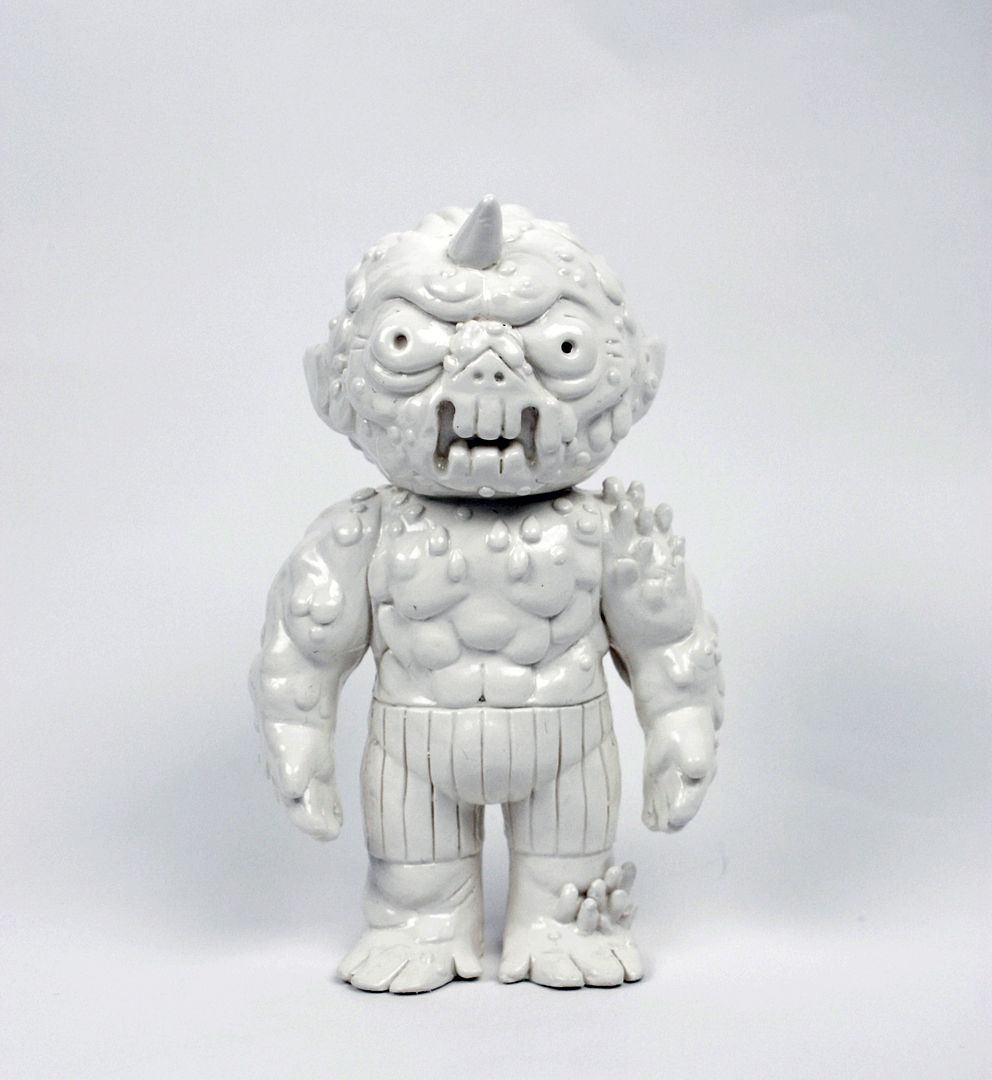 Celebrating his very first designer toy release,
karlo the useless friend
has issued the original "useless toy" figure. This roughly 6.5-inch tall resin cast piece might have no articulation, but it was created completely (from scratch to finish) by the artist — which is an extremely impressive feat for a first timer! Limited to only four "white colour, ultra rare edition" pieces, each has been hand-painted white with a high gloss coat "giving it a porcelain like finish." And let's face it: if this was cast in
sofubi
and articulated, it would sell like hotcakes! So give a talented newcomer some love and snag one of these destined for greatness pieces for $65 from
his online shop
.