In celebration of their first year as
Man-E-Toys
this month, writer and editor Tru:Tek is proud to present the latest exclusive batch of H.U.S.T.L.E Artist Series figures. Featuring all 10 designs from Wave 1, each has been cast in a flexible urethane rubber in both 'tropical' (orange/green) and 'bubblegum' (blue/pink) flavors... anyone else feel like putting these in their mouth and chewing?!?! Limited to just 20 in this edition (10 of each), the figures will once again come blind packed in an authentic gashapon style capsule with mini laminated stat card and exclusive safety/info insert.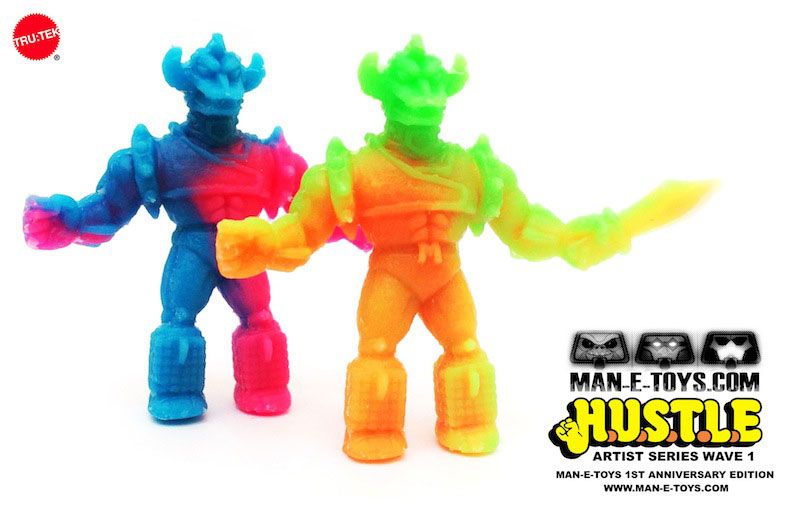 Priced at $15 each, the Man-E-Toys 1st Anniversary exclusives will be dropping in the Man-E-Toys store
HERE
alongside the standard flesh edition tomorrow (Friday, February 8th) at 1pm PST. Oh, and if that's not enough H.U.S.T.L.E already for you... we here at SpankyStokes have a very special FREE GOODIE FRIDAY planed for you all, so be on the lookout for that tomorrow as well!!!