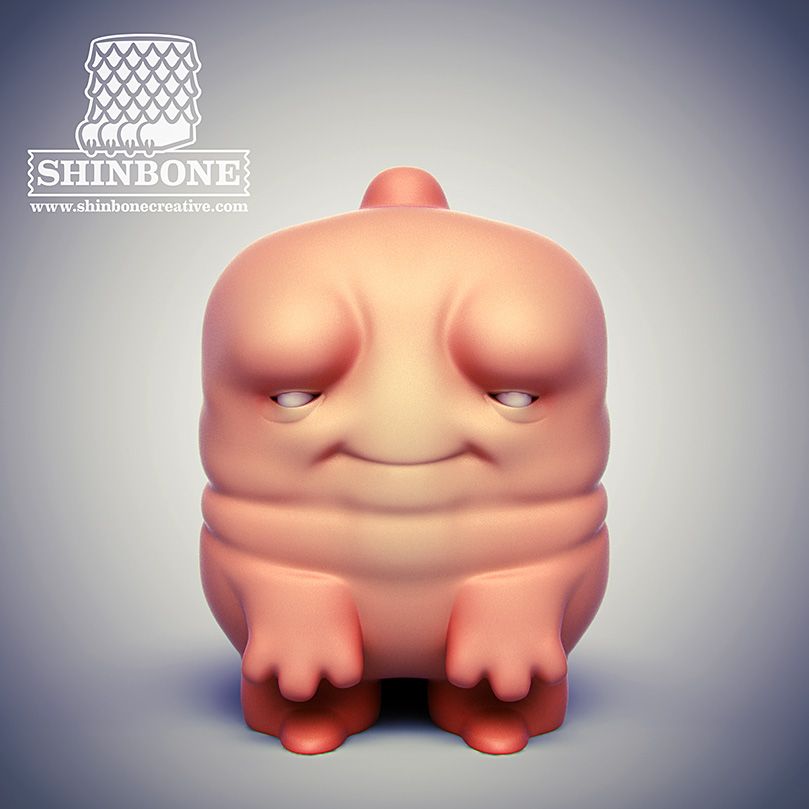 If you are curious how and what the files look like while the folks over at
Shinbone Creative
are creating them... then this is for you, as Shinbone's been getting so much love and support lately that they felt it was only right to give something back and are allowing YOU to download their "Cheebs" creature for FREE "
If you like monsters or if you're curious about how we sculpt toys, here's a 3d model of a little critter to load up and take a close look at. He's a fairly basic example of how we put together a vinyl or resin figure.
" Oh, and did I mention that it's FREE!!! Awesome right??? There are 2 file types, the ZTL is for ZBrush, and the OBJ will open in nearly anything! Since they are doing this for you, you might as well help them out by heading over to the download page
HERE
right now, and use the
'PAY WITH TWEET
' button to help promote their work and their company.