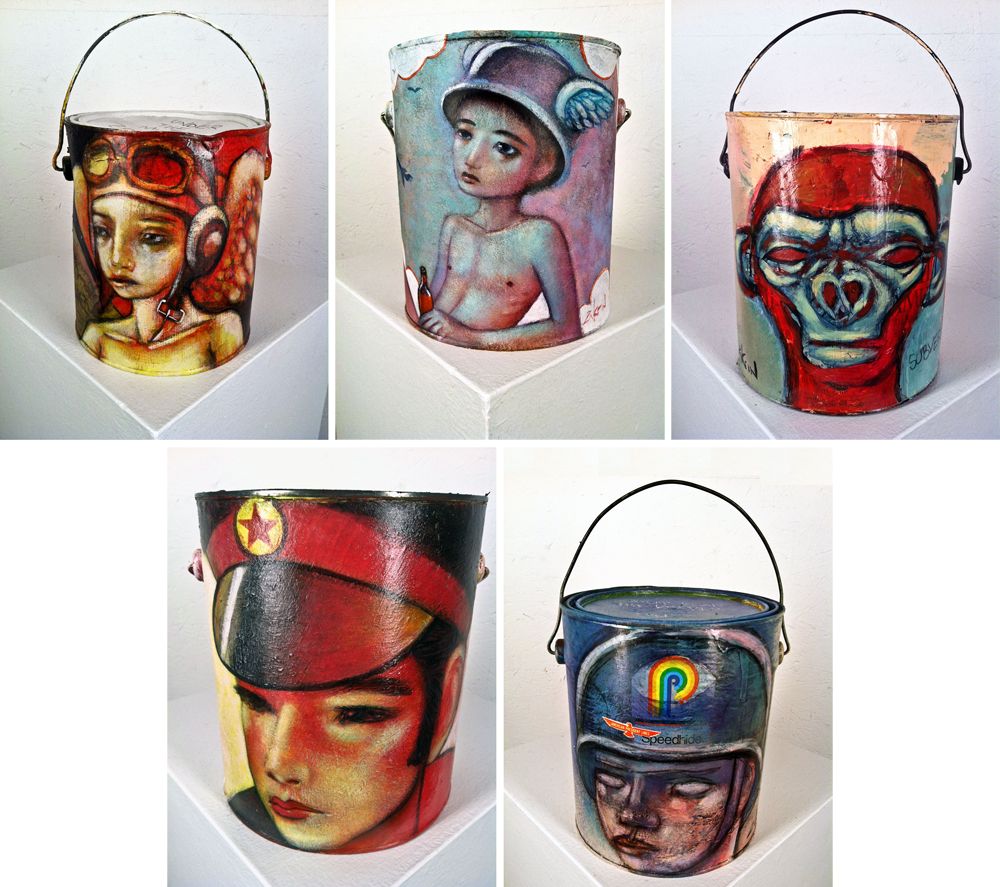 1xRUN
has made their name with producing outstanding quality, limited edition prints by diverse artists. But the above items aren't prints, they are hand-painted paint cans by
Ron Zakrin
. Each one is a unique, three-dimensional painting that wraps around the entire can. From left to right, clockwise:
Under the Milky Way
,
Hermes
,
Subvert
,
Nikolai
, and
Don't Fear the Reaper
. At $250 each, these are actually quite the steal for a piece of Zakrin artwork.