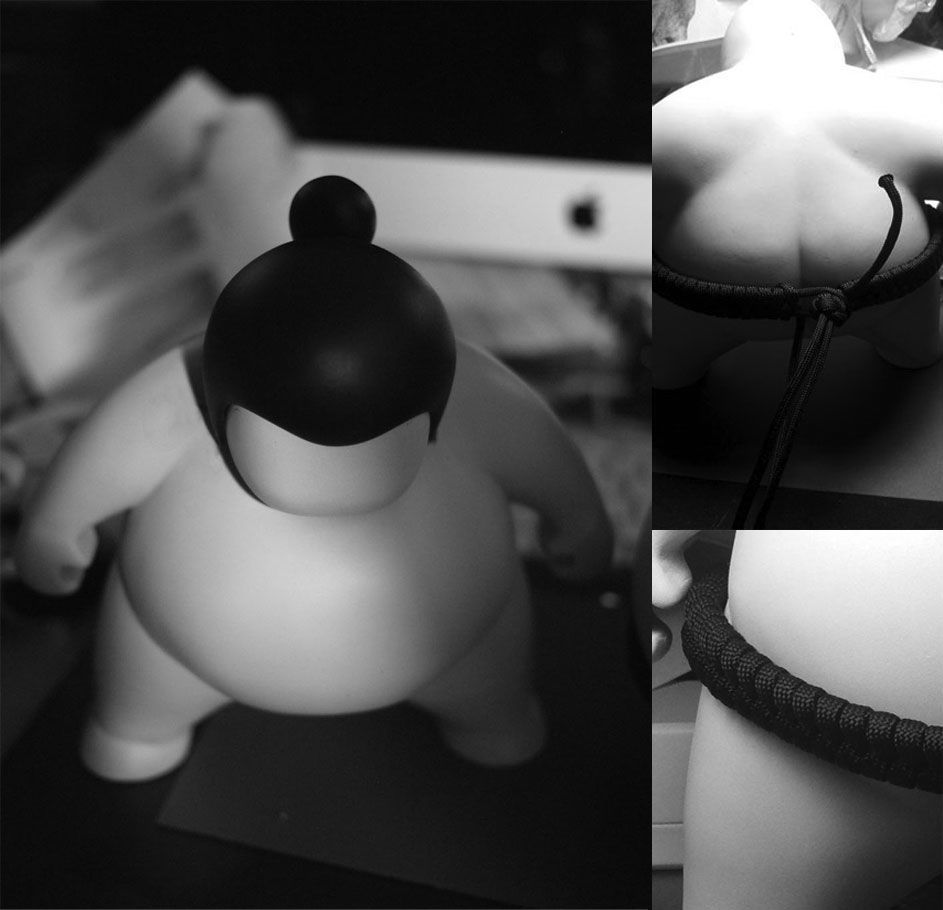 We get some pretty awesome emails on a daily basis and today we received one from Dai Tran aka
DaiBot
who is an artist/illustrator/animator and has recently jumped into the resin game with both feet! He has been working on a designer toy for the past year, and this character's name is "Bitsumo"... and as you can see he is a Sumo! This figure was designed by Dai and sculpted by the talented
Rohby
. This is just a rough teaser for the time being, but Dai tells us that the finished product will
stand 7.5" tall
, come with a
hand-braided mawashi
(diaper),
removable helmet/hairpiece
, and is set to release around July in a limited stock of 3
0 or so pieces
! There is no word on a price point just yet, but Dai is trying to keep this as affordable as possible! More will be revealed soon as he is still working on story, promo video and art, but we can at least get a taste of things to come!