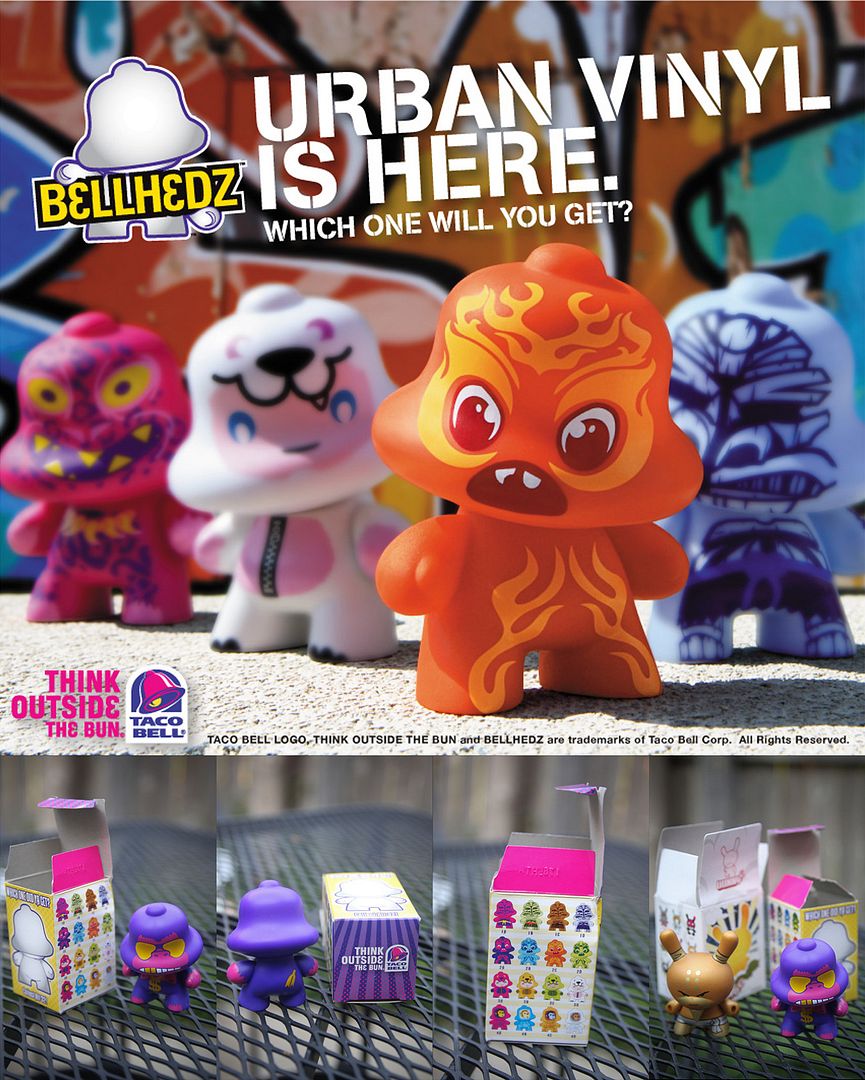 Are you kidding me, what is Taco Bell thinking? After being privy to this for only about an hour thanks to @philipalanoneal on twitter, this popped up everywhere I was looking, and now
Kidrobot
knows, and I assume they are taking legal action as I type this, and if they're not they probably should.
These "Urban Vinyl" figures are Taco Bells latest venture into the kids meal toy giveaway, these are titled "
Bellhedz
" and are going to be a blind-boxed series of 22 figures, and at first look I thought they were cool, but after really looking at them they are a blatant rip-off of the classic Dunny design with a phallic shaped dome, or as they call it, a bell head. The art work is shotty, and really deserves to be a kids meal toy, but what's with the shape and packaging... come on!!! What are your thoughts on this figure, and are you going to scramble to get these when they are released this Friday.

Pics Source [Rondostar]