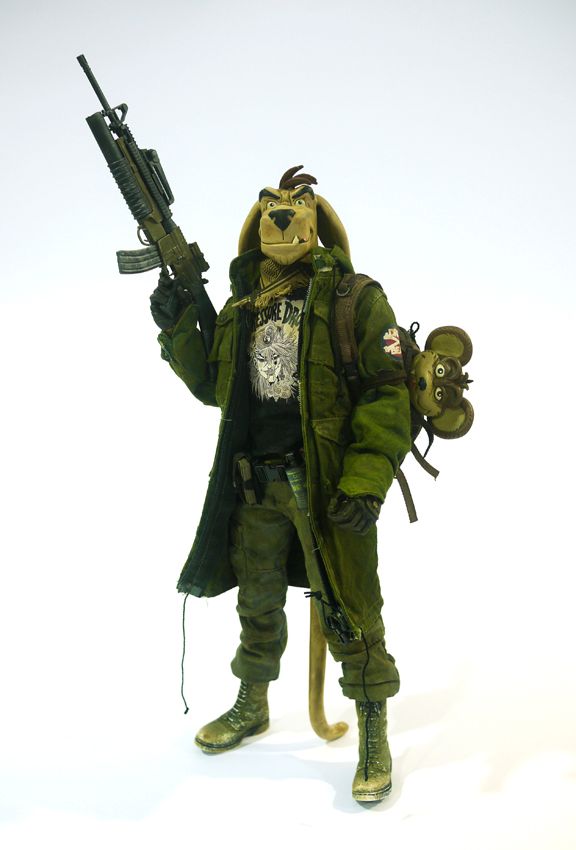 After all too long of a silence,
wwwetworks
returns to the 1/6th scale customizing scene with this stunning
Tank Girl
based commissioned piece: "Booga & Camp Koala." Booga, the mutated kangaroo and Tank Girl's boyfriend, is joined by his talking stuffed animal, Camp Koala, who also happens to be the one 'person' in the world that Tank Girl has actually ever admitted to loving… feel the drama and tension! Booga's head and all of Camp Koala were sculpted using epoxy putty, with clothing made by mix-and-matching various threeA pieces… with an original Rufus Dayglo — an artist who's worked on Tank Girl — piece emblazoned on the shirt! Fantastic!