Getting ready to celebrate 5 years in style,
Monster Worship
have been suspiciously silent as to what tomorrow (Friday, December 13th, 2013) night's anniversary show opening has in store for us… Though we have seen these fantastic screen prints! Based on traditional Ouija Board designs, there is the "Mysterium" version (top) and a classic Japanese "Yōkai" inspired version (below left). These 19×12½" pieces are produced on French butcher muscle tone paper and appear to come complete with silkscreened planchettes even (below right)! Absolutely fantastic concepts that would look great hanging on just about any wall!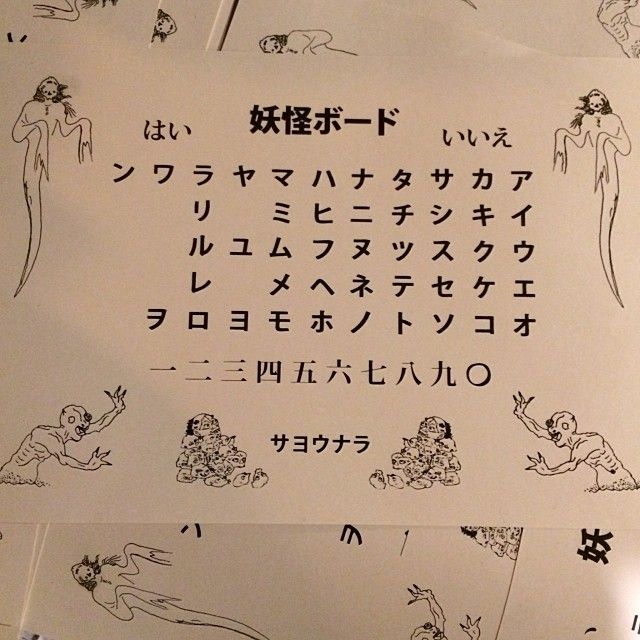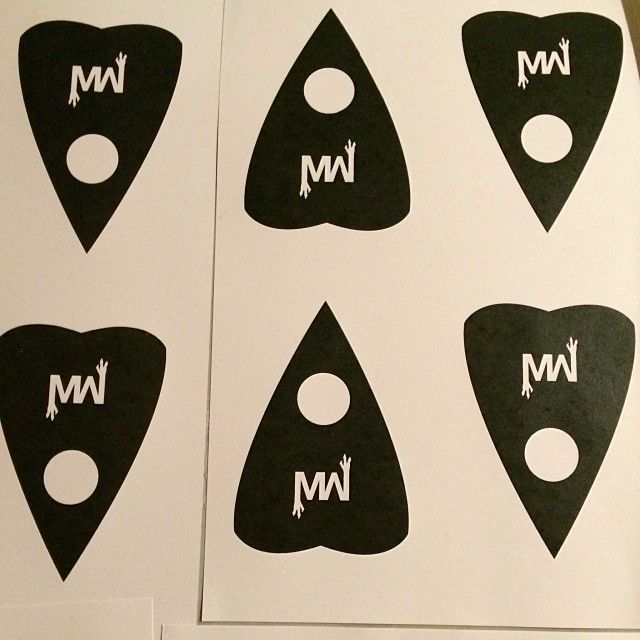 "
Mysterium
," the five year anniversary Monster Worship exhibition, opens on December 13th with a reception from 6-9
PM
local time and runs through January 5th, 2014 at
Foe Store & Gallery
, 28 Pleasant St., Northampton, MA 01060.