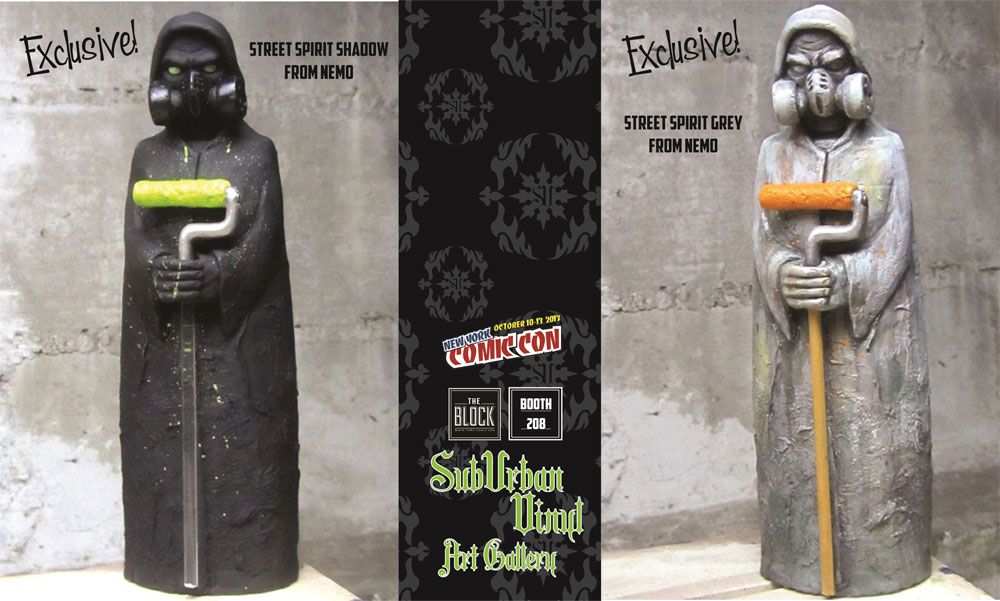 "
The Street Spirit is an impressionistic styled piece with a lot of texture and a slightly rough style as an homage to all street artists who spend there nights spreading there messages and art.
" There are 2 versions of these Street Spirits available during NYCC 2013... the first is the
shadow grey
spirit and the second is the
SubUrban Vinyl
black spirit
. Each stand 8.5" of rotocast resin which was sculpted by Nemo and cast by MattA*. There will only be 5 of each colorway available, and both will be available exclusively at the SubUrban Vinyl booth as part of the Tenacious Collective booth #208 for $175 a pop.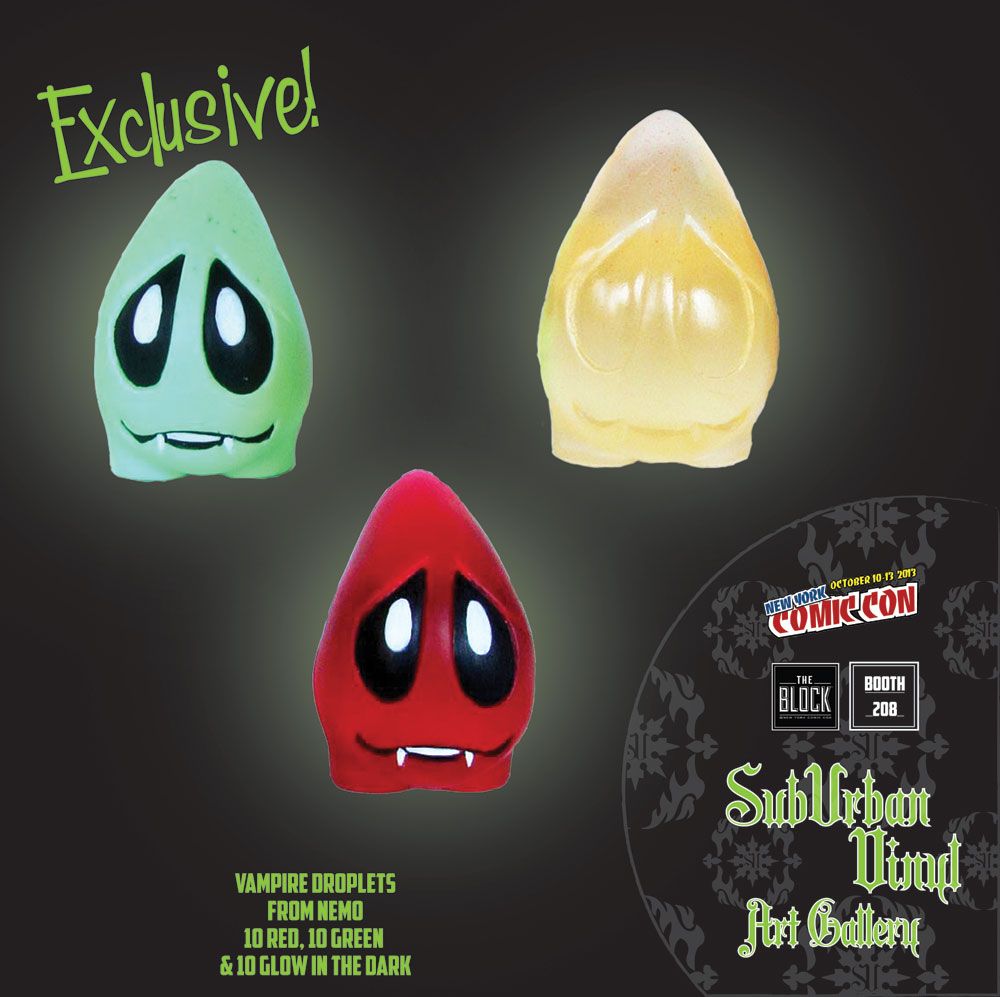 Next up are Nemos "
Vampire Droplets
". These 3" resin droplets were sculpted by Nemo and cast by Kris Dulfer of Kid Ink Industries,a nd for NYCC 2013, there will be 3 different versions to chose from. 10 "
Clear Red
" Vampire Droplets, 10 "
Green
" Zombie Vampire Droplets, and 10 "
GID
" Droplets. The red and green versions were all hand painted by Nemo and will go for $50 a pop and the GID will be just $30 each.