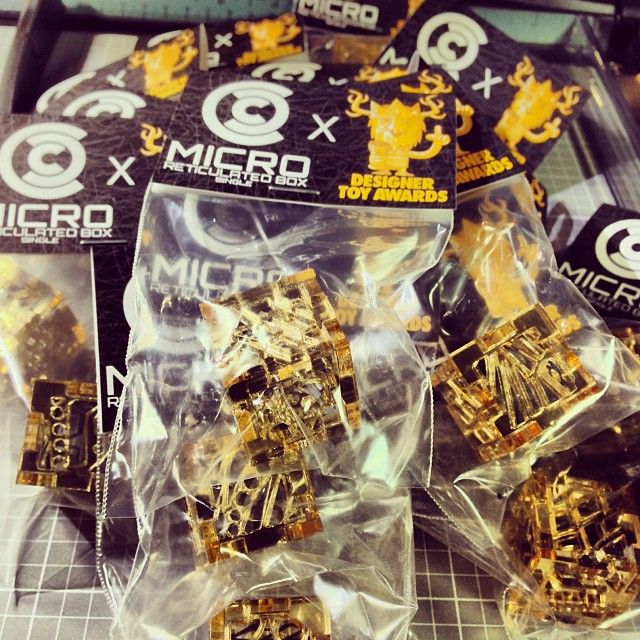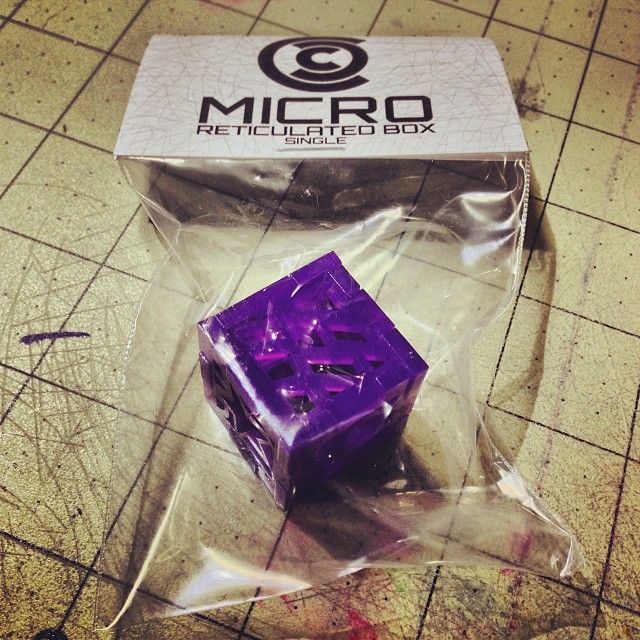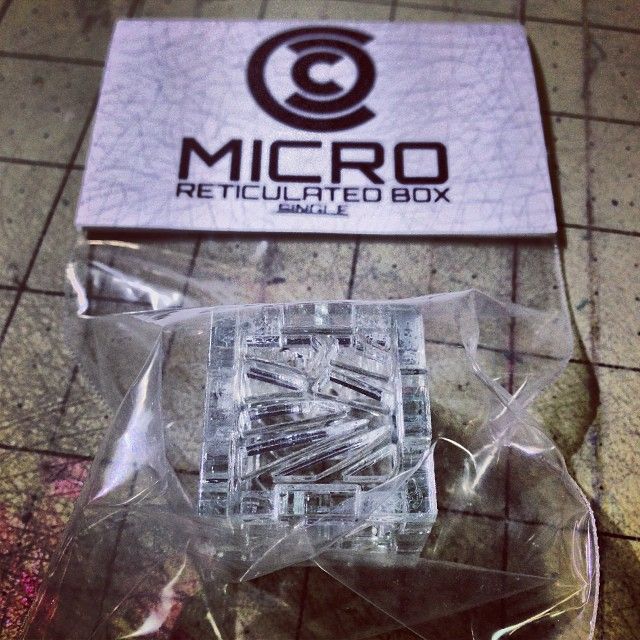 In addition to the
previously announced
full-size "Smurf Blood Reticulated Box,"
Carson Catlin
's wonderful 1-inch square "Micro Reticulated Box" designs will be unleashed en masse upon
New York Comic Con
attendees! Starting at the top and going downwards, there will be: Gold (ltd. 15), Ayleen (9), Clear (6), Yellow (5), Black (9), Green (5), Frosted (4), and the rainbow-riffic Rubik (6)! Each and every one will be $10 apiece — except Gold & Rubik, which are $15 each — with limited quantities available at NYCC (noted in parenthesis after each edition). All of them will be available from
Tenacious Toys
's NYCC Booth #208, with the Gold one being available at the 3rd Annual
Designer Toy Awards
ceremony!