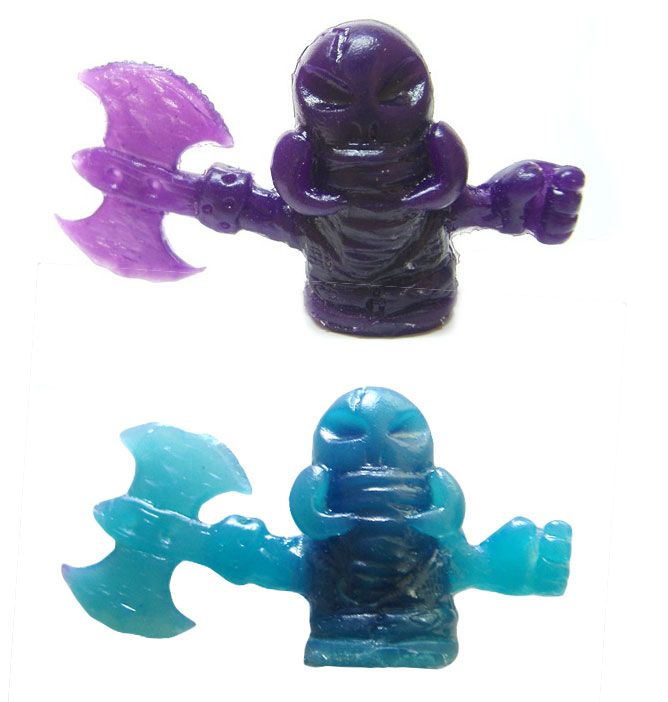 For the next Tenacious Toys 'Super Series Sunday' release, they have teamed up with
Super Sandbagger
to drop a new Color Change Bad Kompany Sand Skull figure. This little guy stands 2" tall and 3 1/2" wide. Made from urethane rubber, this heat-sensitive color change material goes from purple to blue in response to the heat of the hand. "
Sand Skull is the Scourge of all the Desert Lands. Plundering, killing anything or anyone in his path. His origin is unknown. His power is not to be underestimated.
" There are going to be only 10 of these Bad Kompany Sand Skulls made in this color-change colorway, and they will be $35 each. The release will be on the Tenacious Toys Super Series Sundays page
HERE
at 12Noon EST on Sunday, August 11th... don't miss out!