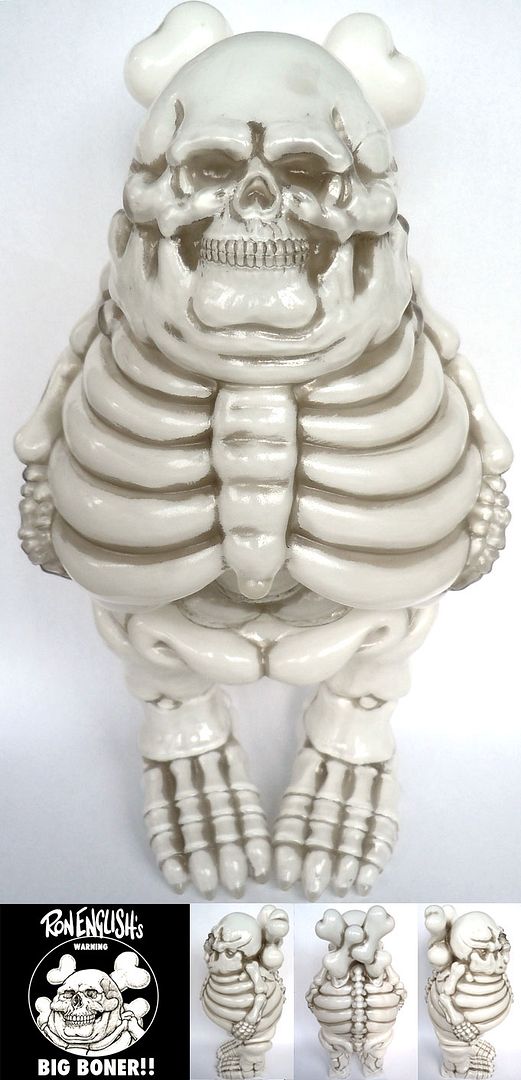 One of the coolest techniques that I have seen when it comes to designer vinyl toys is a double pour... meaning, a clear vinyl figure is created, and then the inside of said figure is filled with another color vinyl. Now you may be like "
Why is Spanky saying this?
" Well... because the folks over at
Blackbook Toy
have just announced the next version of Ron English's Big Boner figure dubbed the "Original" edition, and this technique was implemented for this release! Clear vinyl on the outside and white vinyl inside and to top it off... a gray rub to give it that detail and depth... oh so good! Pre-Order begins on Tuesday, August 6th and can be found
HERE
for $110 a pop.