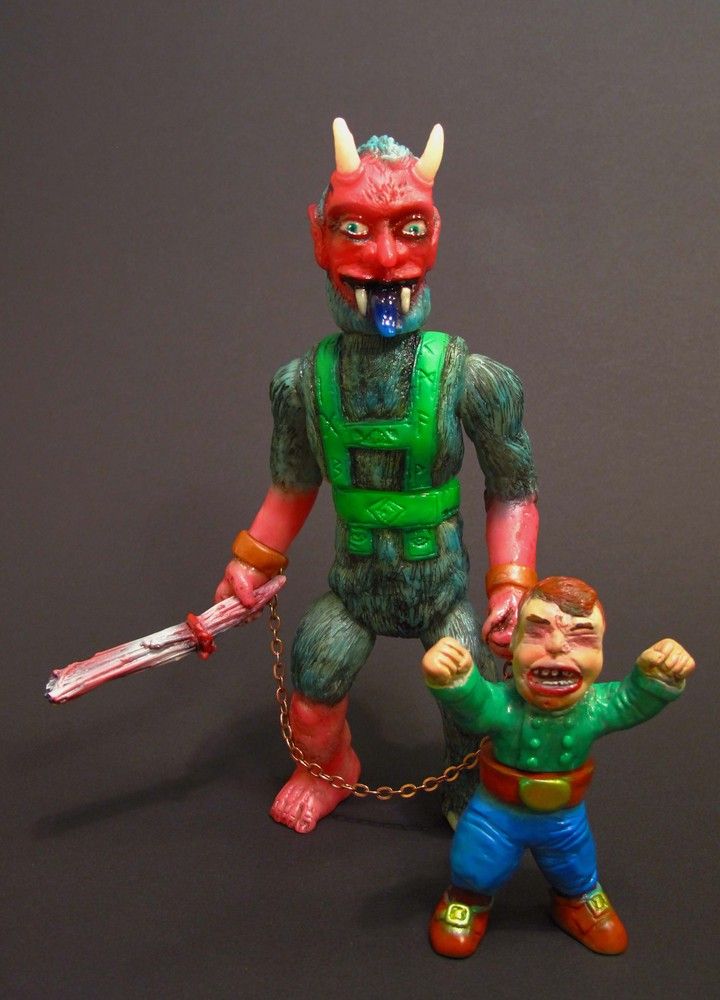 In the Germanic tradition of Yule season, Saint Nicholas isn't the only one traveling the countryside at night… Krampus, a sort of anti-Claus, punishes the ill-behaved ones, even kidnapping the worst offenders.
Mr. Krotpong
's brand new 9-inch tall figure, "Killer Krampus," is a Japanese vinyl (
sofubi
) rendition of this folklore creation complete with a "Mischief Maker" child chained to one hand and a
rute
(rod) in the other. Made in a variety of debut micro editions — as well as some glow-in-the-dark and mixed parts blanks — these are available now in
Mr. Krotpong's online shop
for $100 apiece (or $85 each if unpainted).