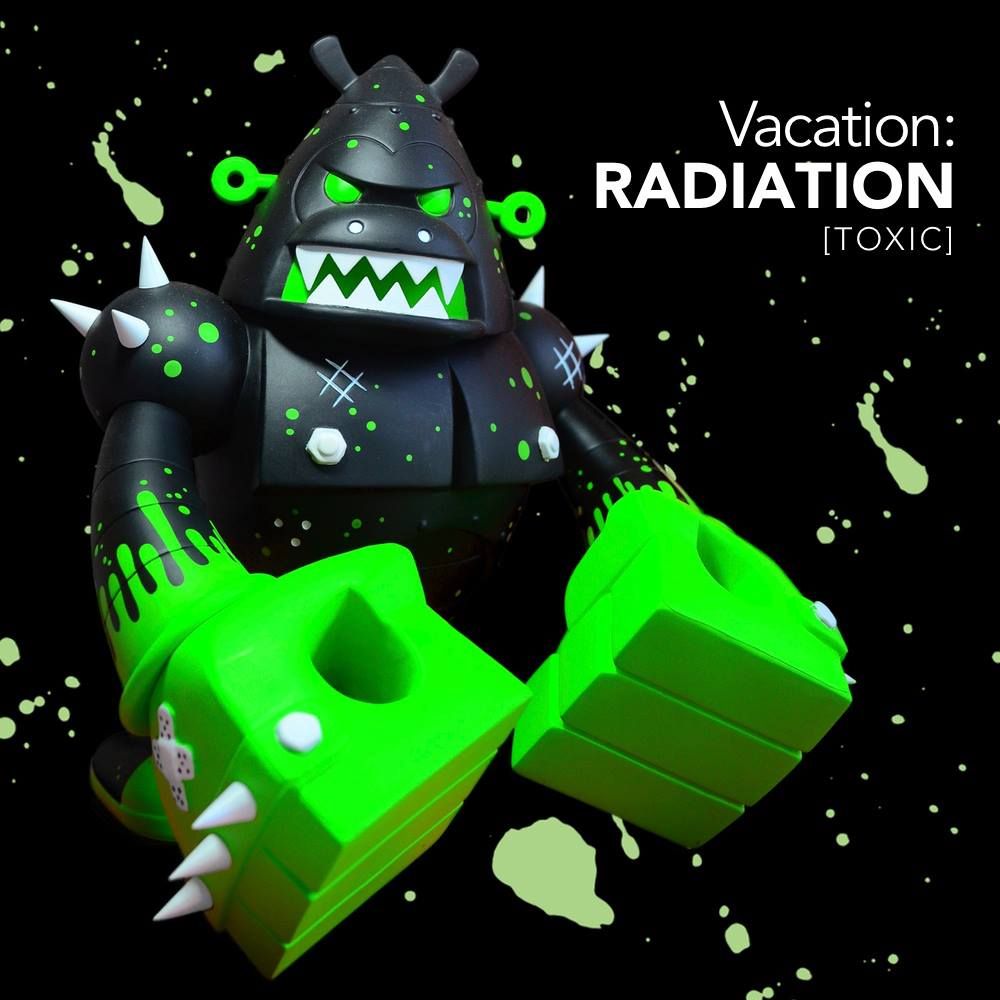 Remember our post
HERE
revealing
Kronk's
BadAss "Stealth" edition from
Pobber Toys
and in that post we mentioned that their may be a variant chase of this figure... well... check out the awesome looking
Vacation RADIATION "Toxic"
edition! It stands 9" tall, has 7 points of articulation, and out of the 360 pieces available worldwide
1 out of 6
is this amazing version... so your odds are pretty good if you buy a few of these! Just like the previous versions, this BADASS comes complete with spikes, rivets, sharp teeth and battle scars to prove it, along with a fluorescent green paint job on top of black with white highlights... so rad!