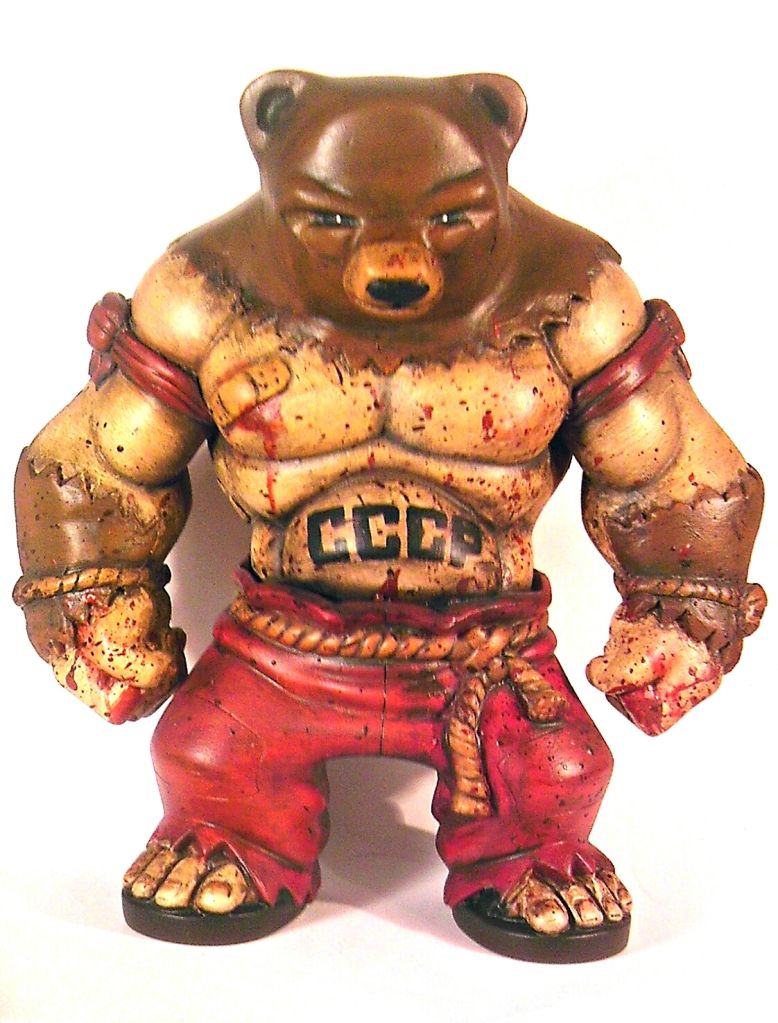 B.A.L.D.
— of Bryan Anthony Lopez Designs — skillfully transforms Muttpop's 6-inch tall Tequila platform into "The Great Russian Bear!" BUt who is the mysterious character?
Ivan Ivanoff aka The Great Russian Bear was a famous wrestler that got in deep with the mob, eventually leading to his ban from wrestling. Now Ivan is a mindless enforcer for the mob, he continues to wear his costume refusing to wash it or take it off and uses to intimidate those unlucky enough to cross his path.
While this truly stunning creation is sadly no longer available, you can always
contact the artist
to try and commission a unique piece of your very own.