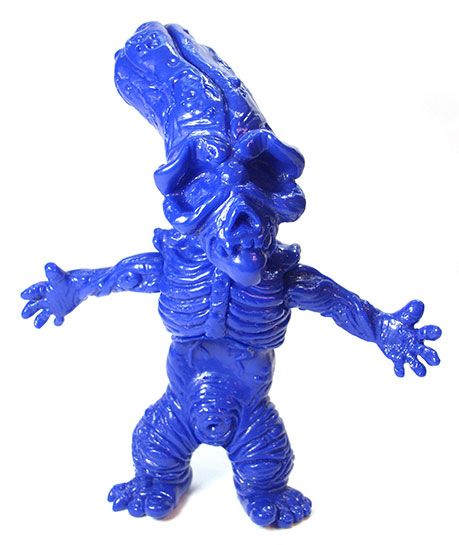 The time has come,
Leecifer
has just announced that he will have a fresh batch of vinyl Pickle Baby's up for grabs at
Dragatomi's
booth #5350 during SDCC 2013... and wow do they look good! Sculpted by Lee, and originally created as a run of resin 1-off's, Lee took the plunge late last year and passed along his resin proto to Velocitron, and the rest is history! These 8" figures will be sold in blank "
Dragatomi Blue
" vinyl, limited to 20 pieces, come bagged with a custom header card designed by lee, and will retail for $60 each!
Lee also mention that he will have a limited amount of custom hands paints, 1-off's, and future color AP's up for grabs as well... with the price varying across the board on them! Along with the release of the exclusive "Dragatomi Blue" version, Lee will be signing at the Dragatomi booth #5350 with fellow artist and friend, DrilOne, on Thursday from 3pm-4pm... so swing by, pick up a pickle, and get it signed!