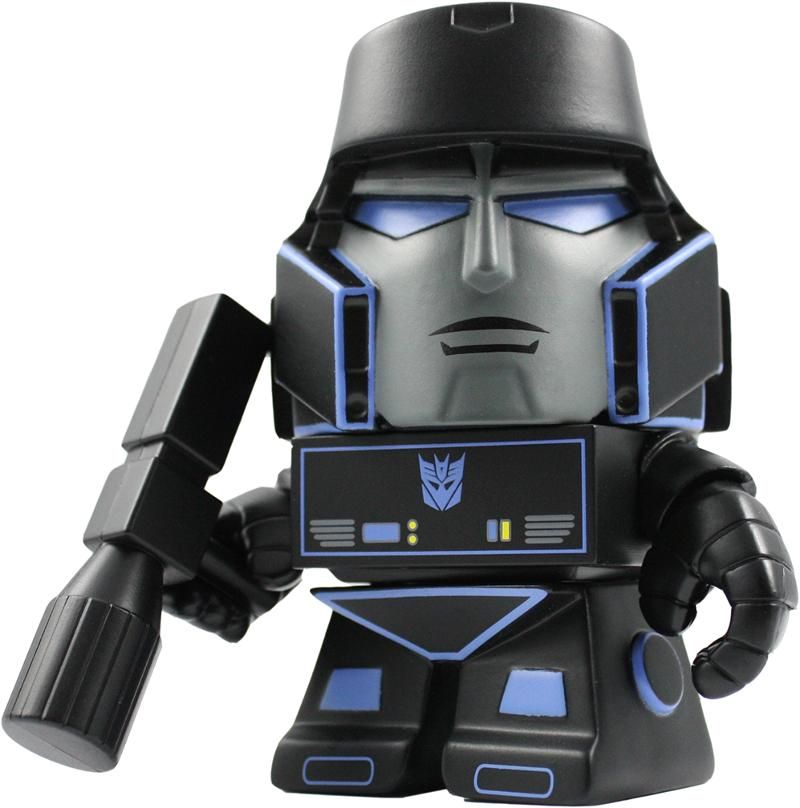 The Loyal Subjects
have 8 different Exclusives for this SDCC. and they just revealed the final few! First up is
Cybertron Megatron "Midnight" Edition
; blister packed with a resealable card. This piece is epic. It's as if you were hit in the face by an incandescent alien life form which looks unbelievably cool. These will be just $15 a pop, and will be available on Thursday from 11am-Noon via booth #5645.


Next is a sweet 2 set, 2 pack of G.I. Joe figures! First is the "
IRON GRENADIERS DESTRO x GOLD COBRA COMMANDER!
" This nifty, exclusive and extremely rare 3" 2 pack will go for a cool $25 and only 500 are made. The detail is killer. This is a San Diego Comic Con Exclusive releasing Friday July 19th from 3pm-4pm... love that gold! Also up for grabs is the "
RADIOACTIVE SNAKE EYES x CAMOUFLAGE STORM SHADOW!
" Can we say rivals? Can we say insane detail? Can we say Radioactive Glow In The Dark? Can we say insane swords, sheathes and accessories? Can we say two pack? YES! We can say all of this! Available Saturday July 20th from 2-3p at Booth #5645. Only 500 of these are in existence and only $35 a pop. See you all at booth #5645.