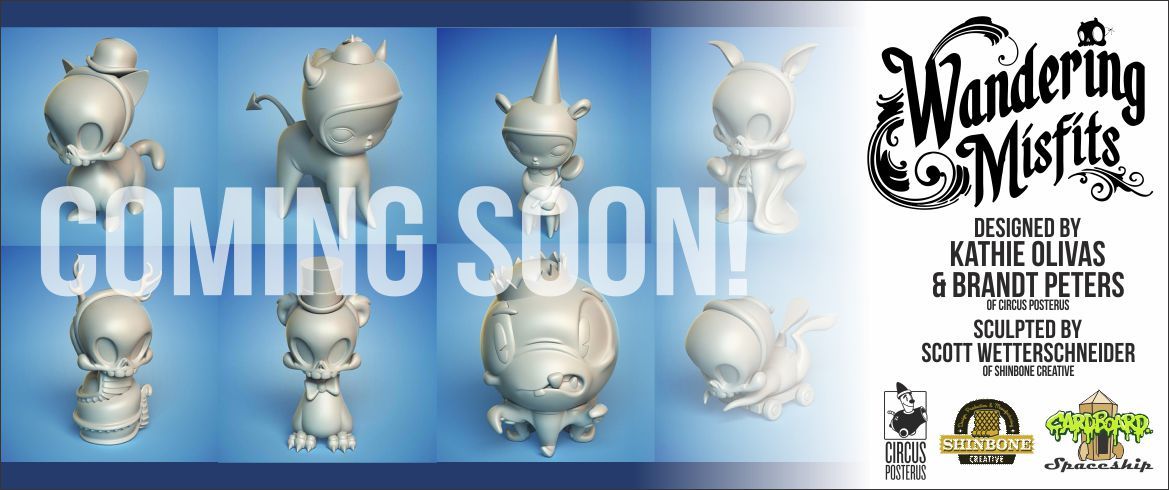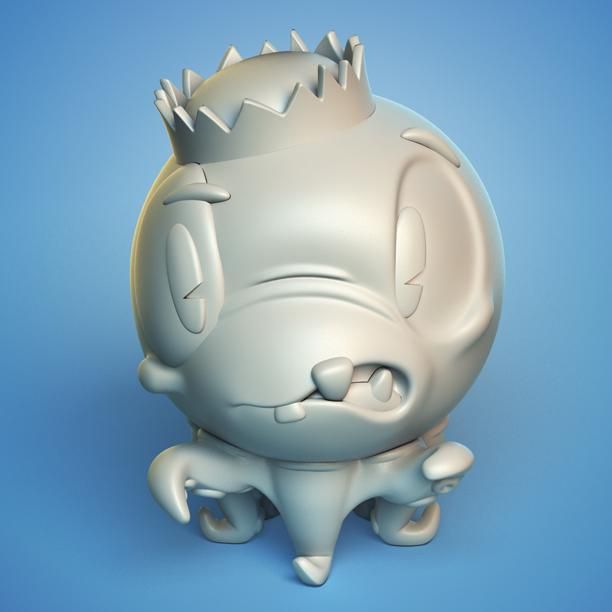 Back in December of 2012, we initially announced that
Kathie Olivas
&
Brandt Peters
had teamed up with sculpting talents
Shinbone Creative
to produce at blind boxed resin figure series entitled "
Wandering Misfits
". We also found out that this is being produced by the folks over at
Cardboard Spaceship
... and today, along with the revamp of the CS site, they added a new little banner image showing off a few more sculpts from this series including "
Dexter
", and "
Ink-Slinger #5
"! There is still no word on when the release is happening... but maybe we will see some prototypes at SDCC 2013!