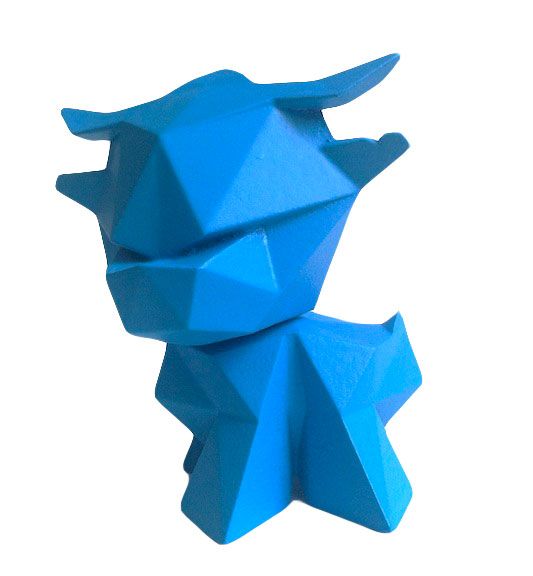 This Sunday, June 30th at 10am EST,
Tenacious Toys
will host the release of their exclusive blue colorway of
Alto's
Little Ox figure. Designed by Chris Dobson (Alto) and produced by
Creo Design
in Scotland, the Little Ox figures are 3-inches tall and come cast in 2 pieces: head and body. The point of articulation at the figure's neck is held together with strong magnets. Adding to the professional presentation is the thoughtful packaging: a branded takeout container with nutritional information on the side, secured with twine. The Tenacious Toys exclusive blue colorway of Little Ox will never be made again. There are only 10 pieces in this colorway, and the figure is priced at just $38 a piece... so don't be blue if you miss this release... we warned you, so get ready!
Source [Tenacious Toys Press]