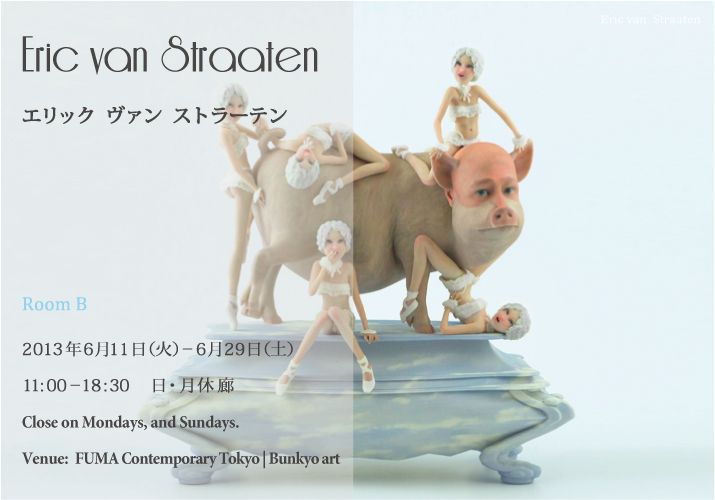 I'm not quite sure what the above pictured pig is doing that I'm not, but he sure seems capable of getting the attention of all the ladies around him! Of course, unfortunately, the gals are all human and while the pig only has a human face… so it is more like a taunting reminder to him that he's not a true person. Entitled "Bliss," this piece by Multicolor Composite 3D Printing Sculptor
Eric van Straaten
measures roughly 14.5-inches tall by 15-inches wide and 8-inches deep. Made in an extremely small edition of 3 copies, this €4000 (approx. $5337) piece is part of van Straaten's "Lost in Neverland" exhibition currently in Japan.
"Lost in Neverland" will be on display until June 29th, 2013 at the
Fume Contemporary Toyko | Bunkyo Art
, 9F, Nagasaki Bldg., 1-3-9 Irifune, Chuo-ku, Tokyo, 104-0042 JAPAN.