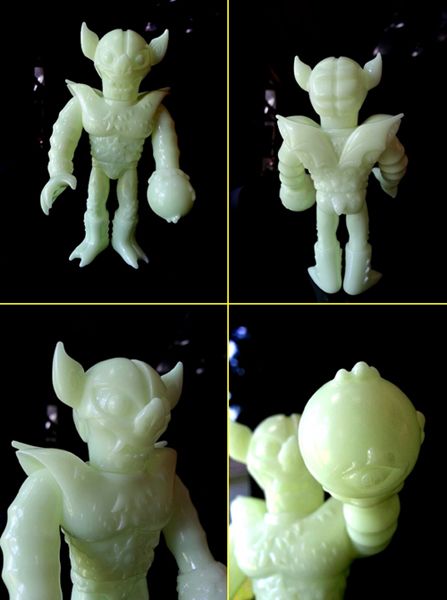 Bwana Spoons is happy to announce a new subsidiary toy company dubbed Gravy Toyworks... and under this new label, he will be producing a whole new line of epic figures, first of which is Jeff. "
J
eff come to you from the cosmos, looking to tear shit up, and mine the earth's core for it's delicious gooey center. If only he and his brothers can get there. jeff has a drinking problem. Spending most nights at the local space bar getting into trouble, and most days sleeping. Earth may be safe for now.
" Pre-orders for Premmie Jeff are open thru this Friday
HERE
! Premmie Jeff is blank Glow, stands just over 5" tall, and has six glorious points of articulation. Follow Jeff around thru his 365 days of Jeff campaign of blunder
HERE
!