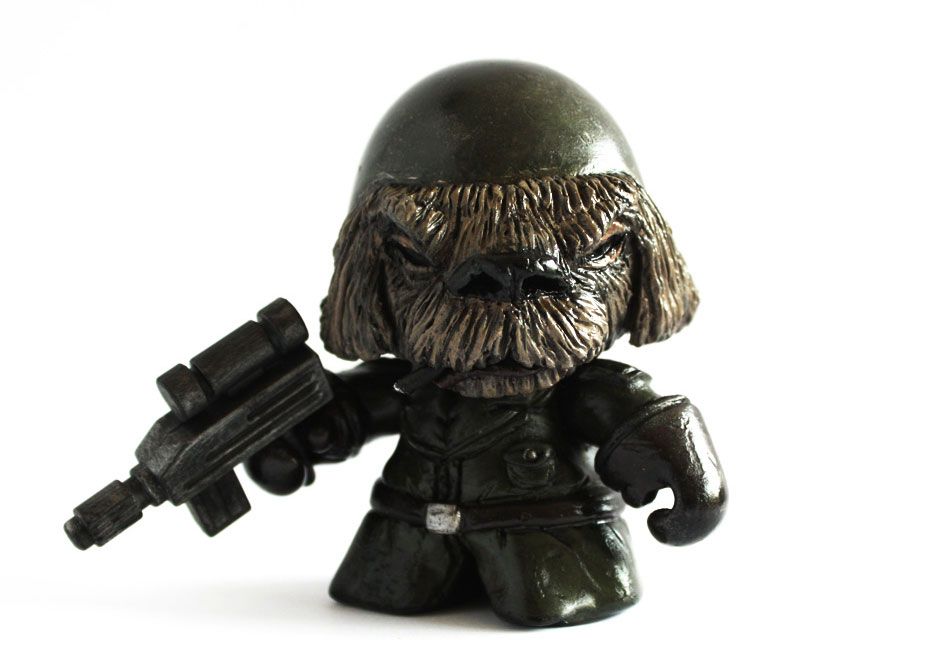 The "G.I. Joe Custom Show" group exhibition hosted by
SubUrban Vinyl
and
Tenacious Toys
is set to go off tomorrow... and we are still getting submissions in for this show! Today we are showcasing another piece of work from
Don P.
with his "
Soldier Dog: Falcon
" as well as SoKo Cat's "Hello, Geordi" & "JJ" custom G.I. Joe vinyl figures! First up is Don's cool looking dog like solider. Sculpted over the entire figure, Don went to town on this piece adding textures for the fur as well as a whole bevy of intricate details on the clothing... a cool custom on what would appear a tough platform to work on!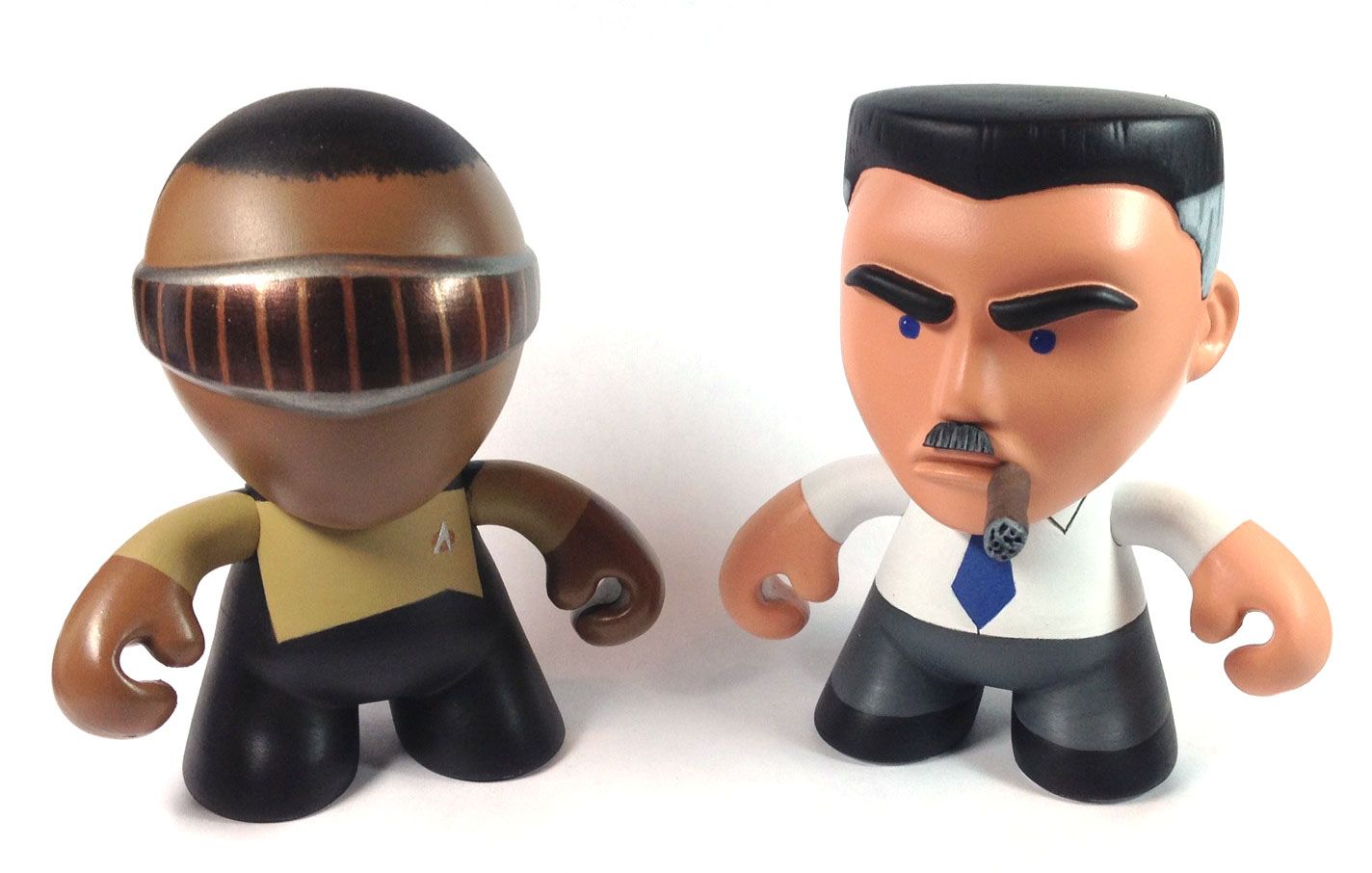 Up next is the two submissions from
SoKo Cat
which are Geordi La Forge "
Hello, Geordi
" (Star Trek: The Next Generation) and J. Jonah Jameson "
JJ
" (Spider-Man), as she converted the G.I. Joe's Snake Eyes and Duke figures, respectively into the figures you see above... super creative and they work so well! Both customs were hand-painted with high-quality acrylic paints. JJ's mustache and cigar were sculpted from epoxy. The "
G.I. Joe Custom Show
" group exhibition opens on May 31st with a reception from 4-9
PM
local time and will be on display until June 7th, 2013 at
SubUrban Vinyl
, 4 Frederick Street, Waldwick, NJ 07463.