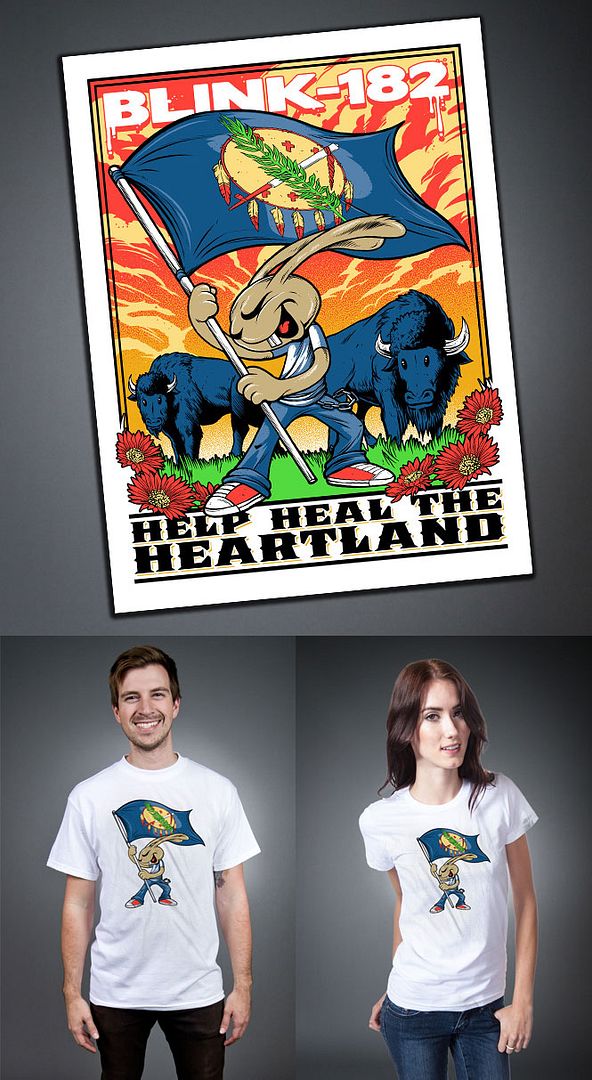 This is so rad!!! The guys in Blink-182, and the rest of their support staff have offered up some really amazing stuff in an effort to help out the victims of the tragic Oklahoma Tornado on May 20th, 2013! They have just released a line of posters and t-shirts with artwork by artist and friend Brandon Heart... and 100% of the proceeds of this will be donated to those in need! The link to the online store is
HERE
, so go pick up a few shirts, and a few prints - one of which is a SWEET holographic edition!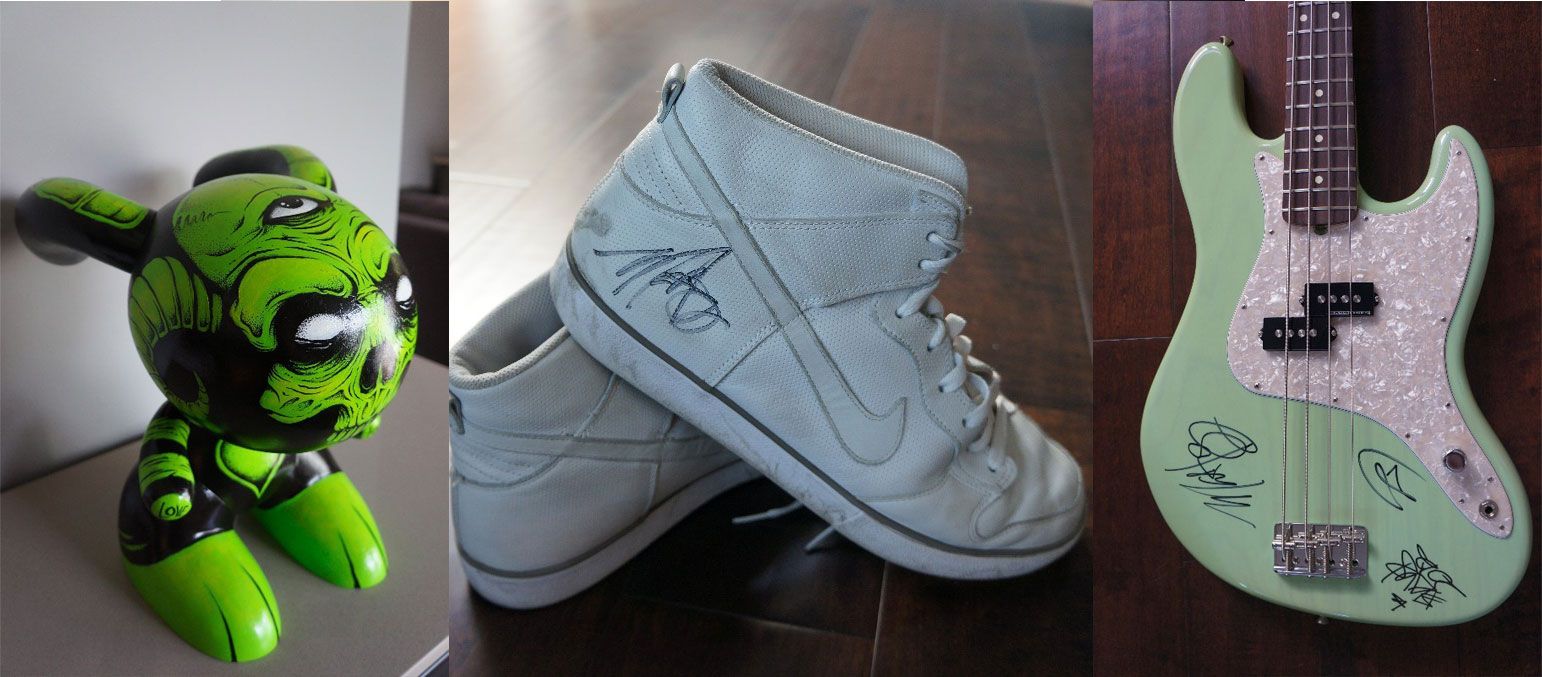 Also up for grabs are a few auction items which include the following: A Mark Hoppus Signature Bass Signed by Travis Barker, Mark Hoppus & Tom Delongé of Blink-182 - bid
HERE
! Mark's signed dirty shoes from the 2011 North American Tour - bid
HERE
! A Hand Painted one of a kind Blink-182 bunny by Brandon Heart - bid
HERE
! Keep in mind, once again, that 100% of the proceeds go to those who have been devastated by this horrible disaster. So go grab some rad gear and in turn know that you are helping out!