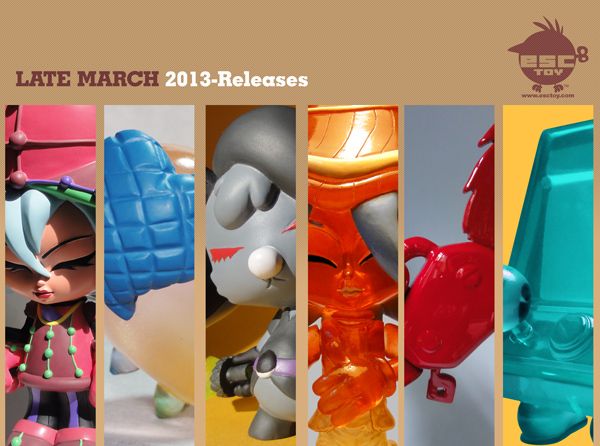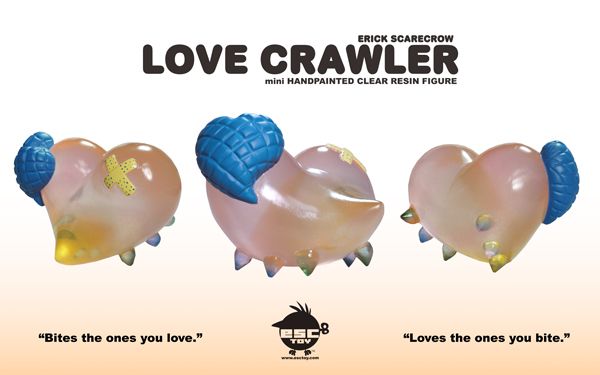 Erick Scarecrow and his crew over at ESC Toys has just dropped word on a ton of releases for late March... and boy oh boy do they have some sweet stuff... so let's get to it!!! First up is the "
Love Crawlers
" by Erick Scarecrow. These 2" clear hand painted resin figures are also magical charms! Who would've known? These will be up for grabs on Saturday, March 23rd at 11am EST in the ESC Shop
HERE
for $15 each!
Up next is a brand new
Armora Knight's Nite
by Erick Scarecrow. This release includes one 18" Armora & and one 6.5" Dragovo hand painted resin figures. These figures are packed in hand cut styrofoam, signed and numbered by artist Erick Scarecrow and limited to just 5 pieces worldwide. These will drop
HERE
on 03/23/13 at 11am EST for $500 each!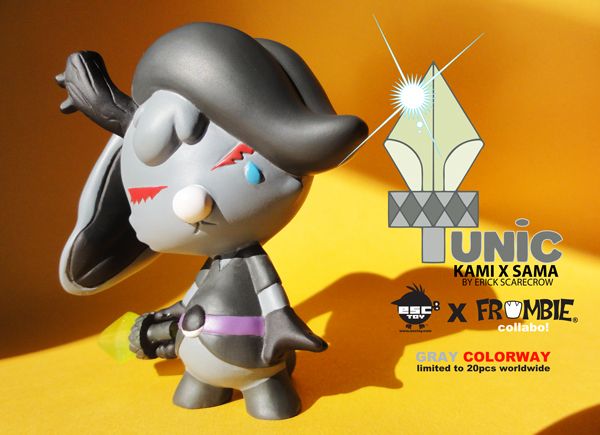 Next is the new
Tunic Kami x Sama Gray
colorway by Erick Scarecrow x Frombies. There will be only 20 pieces of this colorway, each of which measure 3" tall of hand made resin, and all will come signed and numbered by Erick... $30 each
HERE
this Saturday!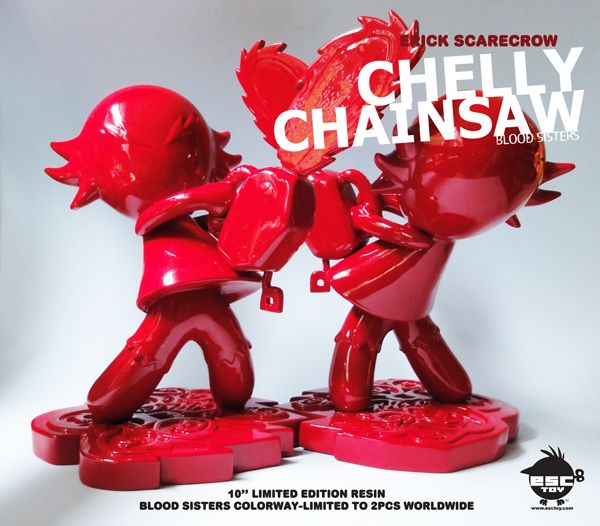 How about a new Chelly Chainsaw colorway?!?! Yep!!! This one is called the "
Blood Sisters
" edition and these 10" resin figures are limited to 2 pieces worldwide... WOW!!! Each hand painted resin figure is signed, numbered, and packed in hand-cut styrofoam. These will be up for grabs
HERE
at 11am EST for just $250 each!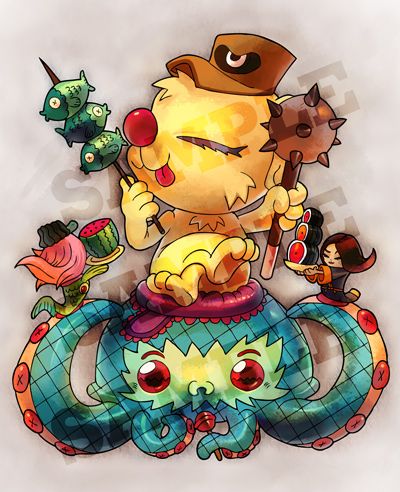 Finally, a neat little print for all you out there. The
"Serving" Papa Sama
poster by Erick Scarecrow print is a thick gloss 11" x 17" poster that comes packed in a protective sleeves and are shipped flat. These posters will go up on 03/23/13 at