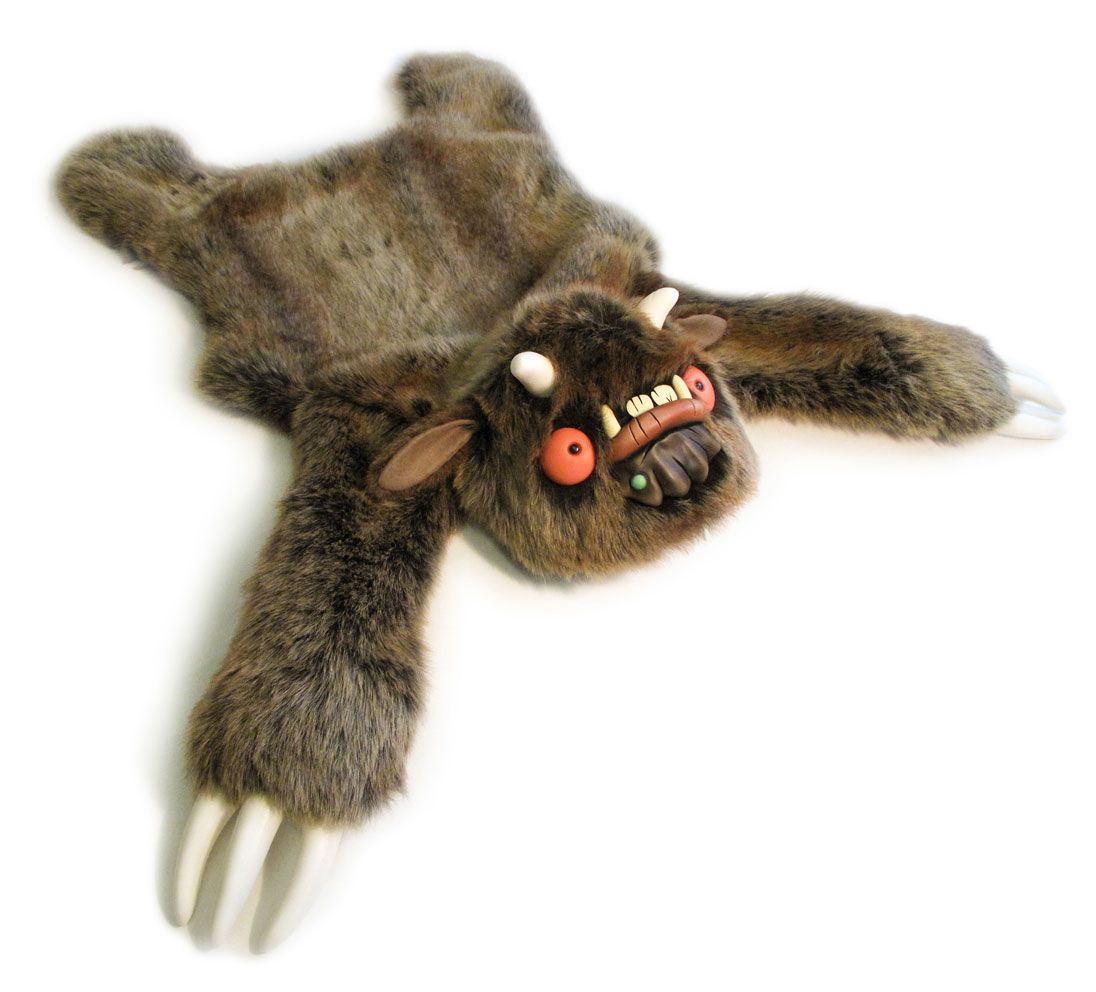 What's new with
Stitches & Glue
... a whole heck of alot as 2013 is off to a flying start for them, with a lot of exciting projects in the pipeline and fantastic shows coming up in the next few months. So what's first... that rad "
Rare Luxury Twin Horned monster pelt
", and only 3 have ever been produced. It's made of super soft faux fur Monster Skin Rug, with a faux suede base, making it more hard wearing on surfaces. Each rug is carefully hand crafted, with close attention to detail and can be picked up
HERE
!
Next is their submission for the upcoming custom Vinyl Art toy (Qi Qi) project! As part of ToyCon UK they were approached by the talented creatives behind Creo designs Vinyl toy, Qi Qi, to attempt their very own custom of the platform... and above is their awesome result! A little moth called Ren. He was completely handmade with fantastic wings and sculpted features to give him an extra touch of life-likeness. This will be available at the convention this April!!!