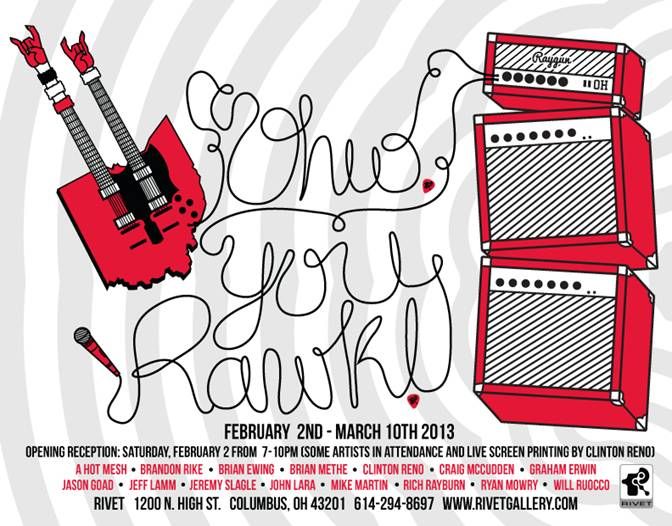 Hey Ohio, what do you have planned for this Saturday... well
Rivet
is helping you out with this decission by hosting another great art show titled "Ohio, You RAWK!"... which will feature work from 16 Ohio based artists including a couple who have defected from the state. "Ohio, You RAWK!" presents gig posters and rock inspired work from artists:
A Hot Mesh, Brian Ewing, Brian Methe, Clinton Reno, Craig McCudden, Graham Erwin, Jason Goad, Jeff Lamm, Jeremy Slagle, John Lara, Mike Martin, Miles Tsang, Nick Nocera, Rich Rayburn, Ryan Mowry and Will Ruocco
. Some of their past work includes poster work done for bands such as Coldplay, Death Cab For Cutie, Swans, Primus and many more. Please join Rivet and many of the participating artists for the Opening Reception on Saturday, February 2 from 7-10pm. See I told you... this Saturday is going to RAWK!