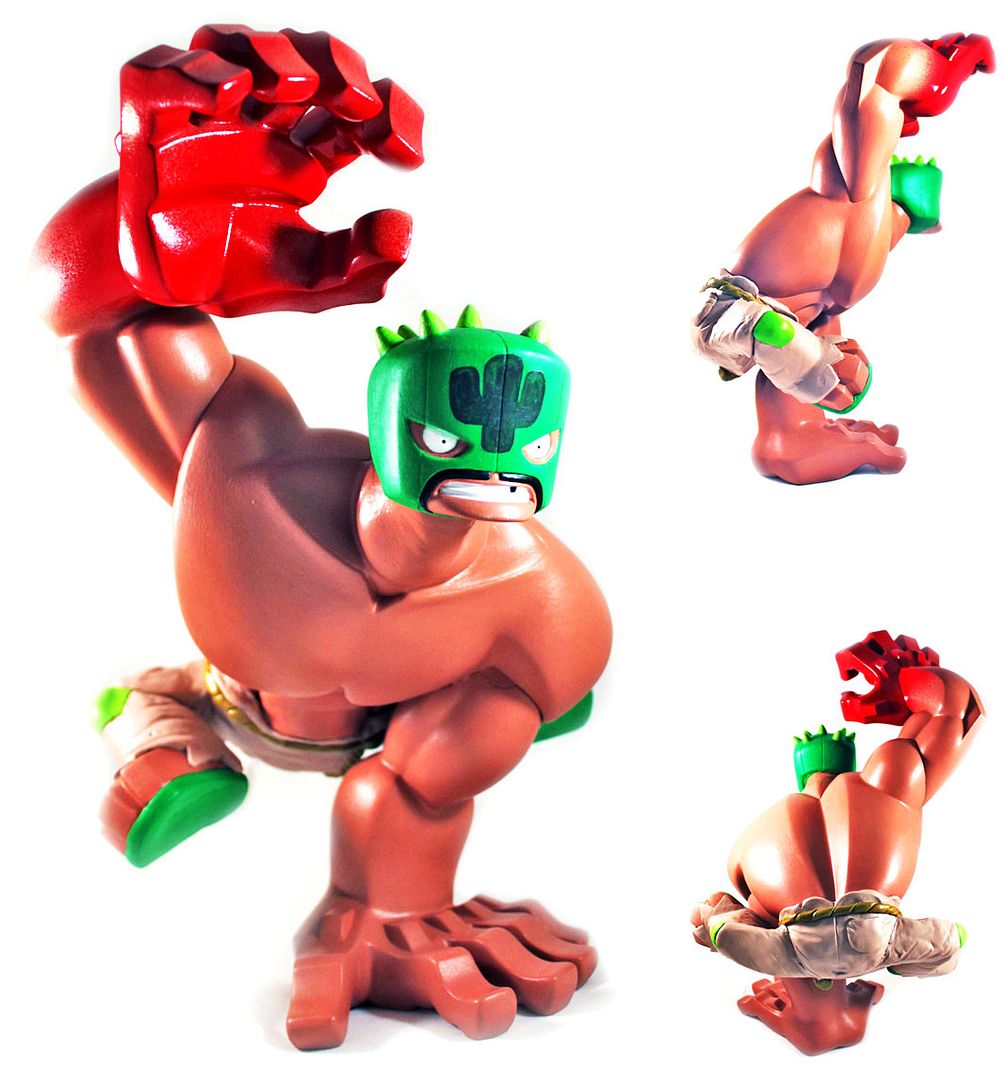 What do you get when you cross a Coarse Toys 'PAW' figure with a Tequila from Muttpop? You get that rad looking custom above by artist
J.C. Rivera
, who mashed up these two figures in a seamless custom!!! J.C. mentions "
When asked if I wanted to come up with the mashup I was excited because I really like both figures and they are so big and powerful looking that I knew it was going to work perfectly.
" It's so seamless it's actually tough to see where the both figures begin and end... Where the head of the figure is noticeably different, the bottom torso
-
or shall I say back legs - are that of the Tequila figure... so perfect!