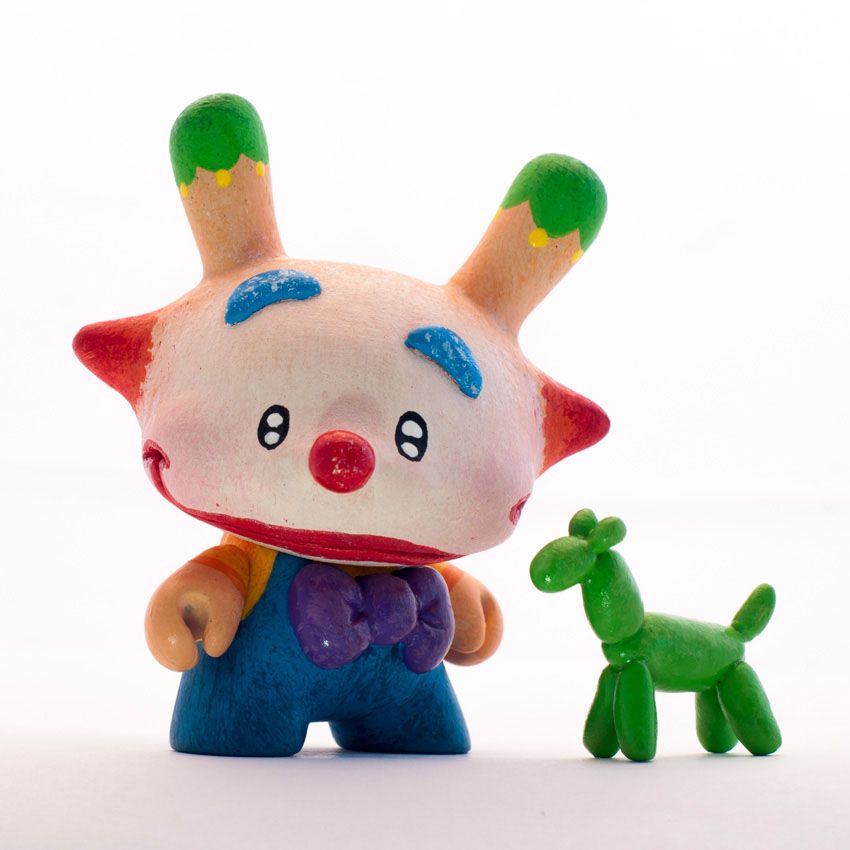 "Tommy the Clown," a custom 3-inch Dunny with hand-sculpted balloon dog companion, is a recent commission creation from the fertile mind and talented hands of
Bash Projects
. Rendered in his cartoonish style with his typical solid sculpting, this design doesn't speak to me like his more nature oriented ones do… but I certainly can't fault the skill and craftsmanship on any level! But who is "Tommy the Clown"?
Tommy the clown was a lonely clown…
He had no wife, no kids, not even a dog or cat… he was all alone.
But one day he was doing his show and made a balloon animal that was different then the rest. The balloon had something special to it. With this balloon Tommy didn't feel that he was alone any more.
Tommy the clown was a lonely clown…
but not anymore! People think it strange but he doesn't care… Tommy the clown is best friends with a blow-up doll!
Made as a commission piece by Bash, we've been noticing that this relative newcomer has had a rather drastic rise in demand lately…