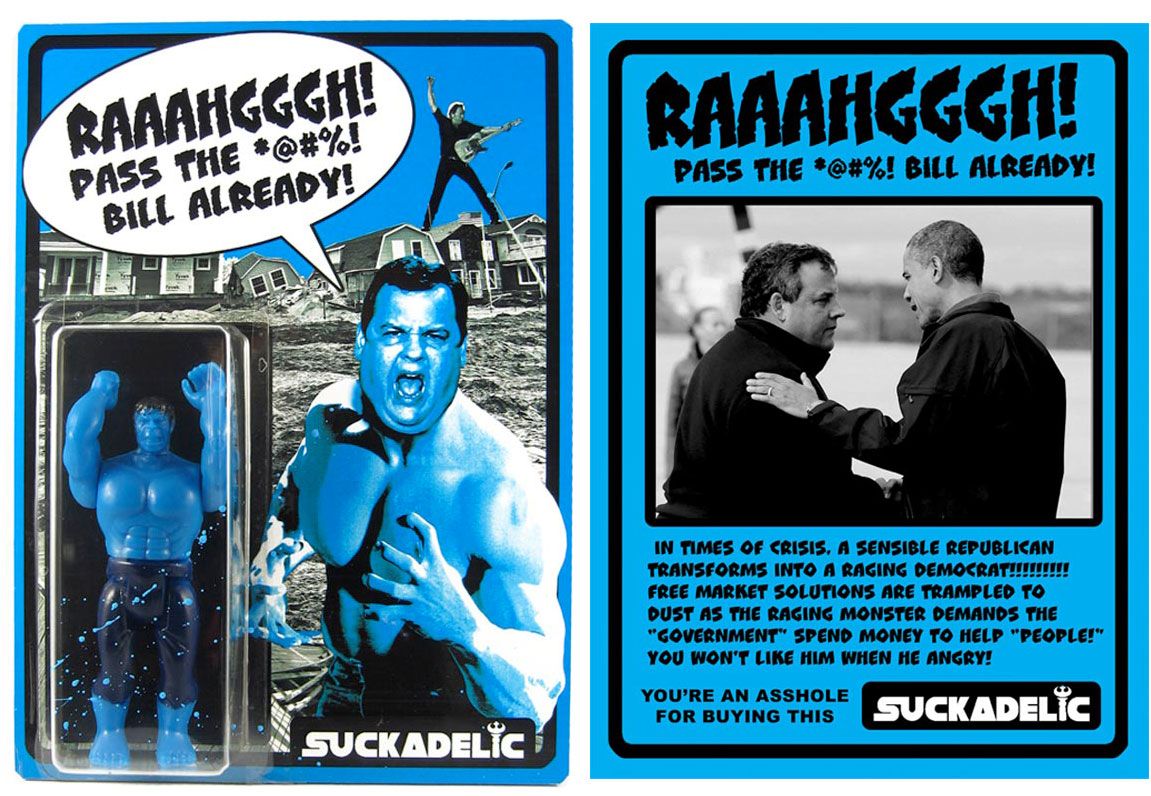 Hurricane Sandy hit New York City hard. Everyone in the storm's path was affected and its aftermath has proven devastating to the art community. Artists lost reference materials, tools, spaces, and most heart-breakingly, work... and that's where the folks over at '
Flood the Art Market'
are stepping in! They have organized a group of artists... who in turn dedicated their works as part of an auction where 100% of the proceeds go to helping artists affected by Hurricane. This auction is going down at the
Cristin Tierney Gallery
in Chelsea on Monday, January 28... and as you can see New York's own
The Super Sucklord
has graciously donated a handful of pieces, all of which are long sold out, and one special release was created just for this auction... the "
CHRIS CHRISTIE HULK
" piece... EPIC!!!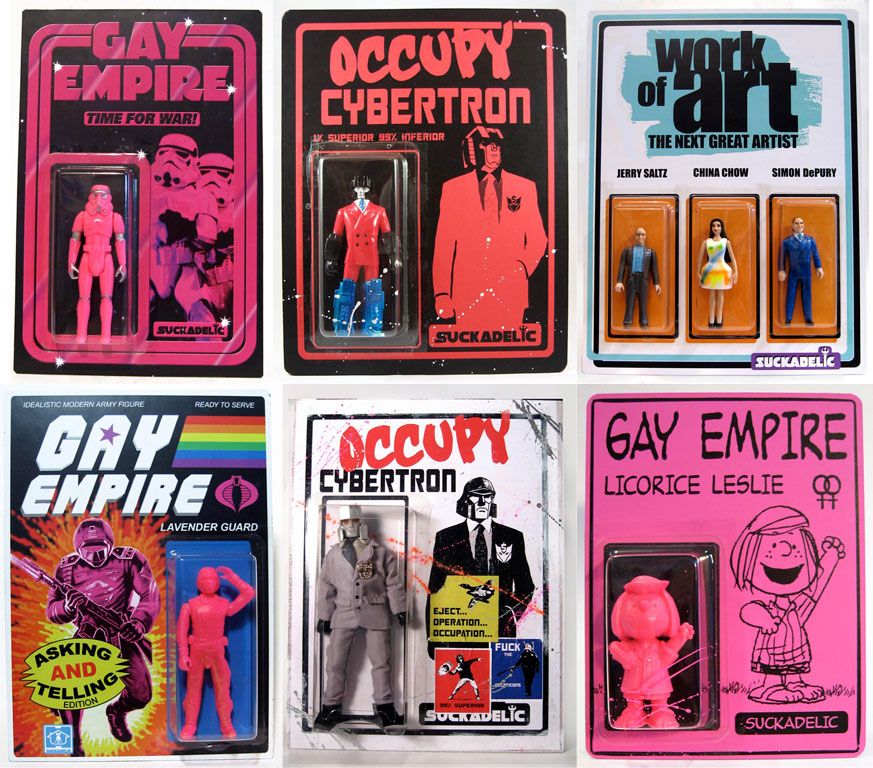 This will be a silent auction style event featuring work by some of New York's most coveted artists... and it's going to be hosted by Adam Horovitz aka Ad-Rock of The Beastie Boys!!! There is free booze, and it's open to the public, so people should come early and bid often... and remember that all proceeds from Artists Helping Artists will benefit the NYFA Emergency Relief Fund, a major relief effort established to assist artists in the aftermath of Superstorm Sandy! Oh, and below is a list of what Sucklord will have there!
LOT 1 GAY EMPIRE:
GAY EMPIRE VINTAGE 6" x 8.5"
ASKING AND TELLING EDITION 6" x 8.5"
LICORICE LESLIE 5" x 6.5"
LOT 2 OCCUPY CYBERTRON:
OC DELUX EDITION
OC BASIC EDITION 6" x 8.5"
LOT 3 WORK OF ART:
Work Of art 3 pack 9" x 13"
(Also includes extra package to display back)
SINGLES:
CHRIS CHRISTIE HULK 6" x 8.5"
3 figures provided. To be sold individually. Extra package provided to display back.
Cristin Tierney Gallery
546 West 29th Street
New York, NY 10001