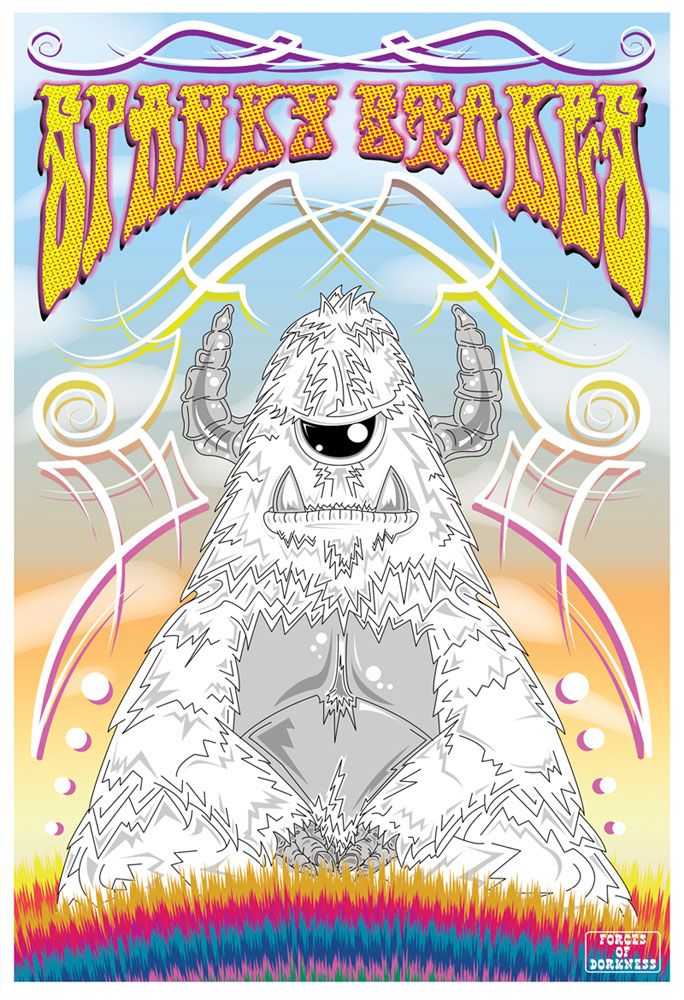 If you guys have been following SpankyStokes on Instagram (
if not, why?
)... you have most likely seen the Stroll craze that has caught on. The crazy thing is, we are totally humbled by this, and had no idea it was going to take off in such a manner... and that being said, one of the first sketches that we got in was from artist Scott Kinnebrew aka
Forces of Dorkness
, who also thought it would be a cool idea to offer up a limited edition print of his piece... and we were like "HECK YES" and above is what's up for grabs! This rad "Stroll" reinterpretation by Scott takes us back to the 60's, our most zen like state. The print will measure 13"x19", will be printed on 100# matte art paper, and will retail for $25+s/h via our online store
HERE
. These will be limited to a time sensitive release... dropping on Wednesday, January 23rd at 12noon PST and will be up until Sunday, January 27th at 10PM PST... so you only have 5 days to place an order on this rad print, and once it's gone, it's gone for good!