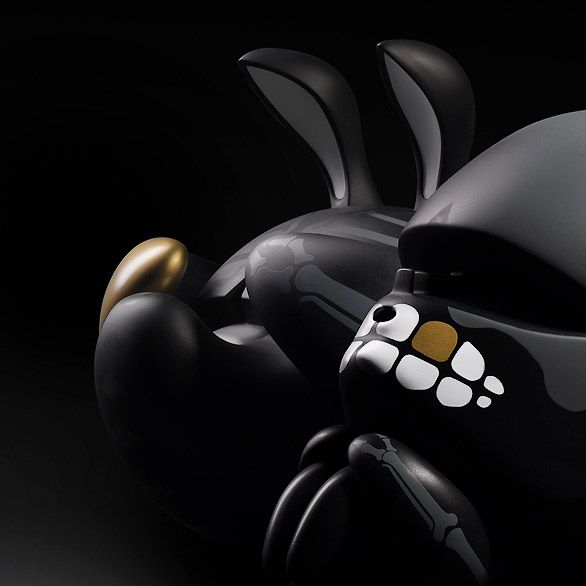 Following up their
previous
"oop prey" release,
Coarse
have crafted this wonderful "blackout" version using mainly grey — with a little white and gold — on black vinyl. Created for Coarse's "our nightmares" exhibition in Thailand earlier this month, this Bangkok exclusive release is limited to only 150 pieces. This pair of 7-inch vinyl figures — oop and aw! — will be available from
Coarse's online shop
for
HK
$995 (approx. $128) tomorrow (Thursday, January 24th, 2013) at 7:59AM Pacific time.