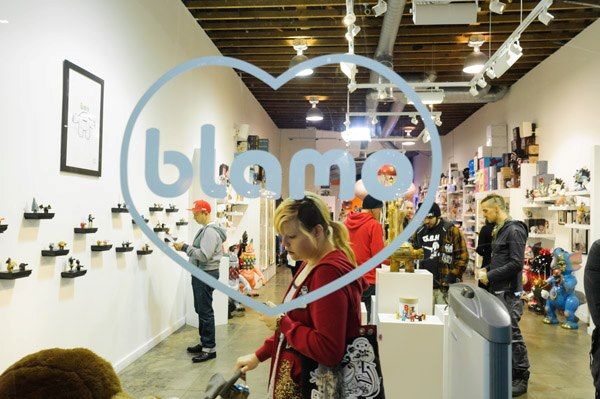 December 15th saw the opening of the 4th annual
Blamo Toys
custom show at the
Toy Art Gallery
Los Angeles. After several weeks of well deserved hibernation, Blamo has pulled back the covers to reveal this complete show wrap up for anyone who couldn't make it out to the opening. This year's DIY platform was Blamo's 2" resin hug figure and despite the
miniscule size the 60+ artists were able to create some impressively detailed works of art!
From tiny hand painted detail to complete sculptural reconfiguration this year's collection of customs was the most diverse by far, Showcasing artists with disciplines as varied as the fashion design to digital media,
this collection of Hug customs has something for everyone and not just the designer toy purist
. Although the show is scheduled to come down on the 1st of January the remaining Hug customs are still available through the Toy Art Gallery online store
HERE
. With dozens of awesome
customs for under $100
this is a great chance to snag affordable art by some of the toy world's top artists.
Source [Blamo Press]