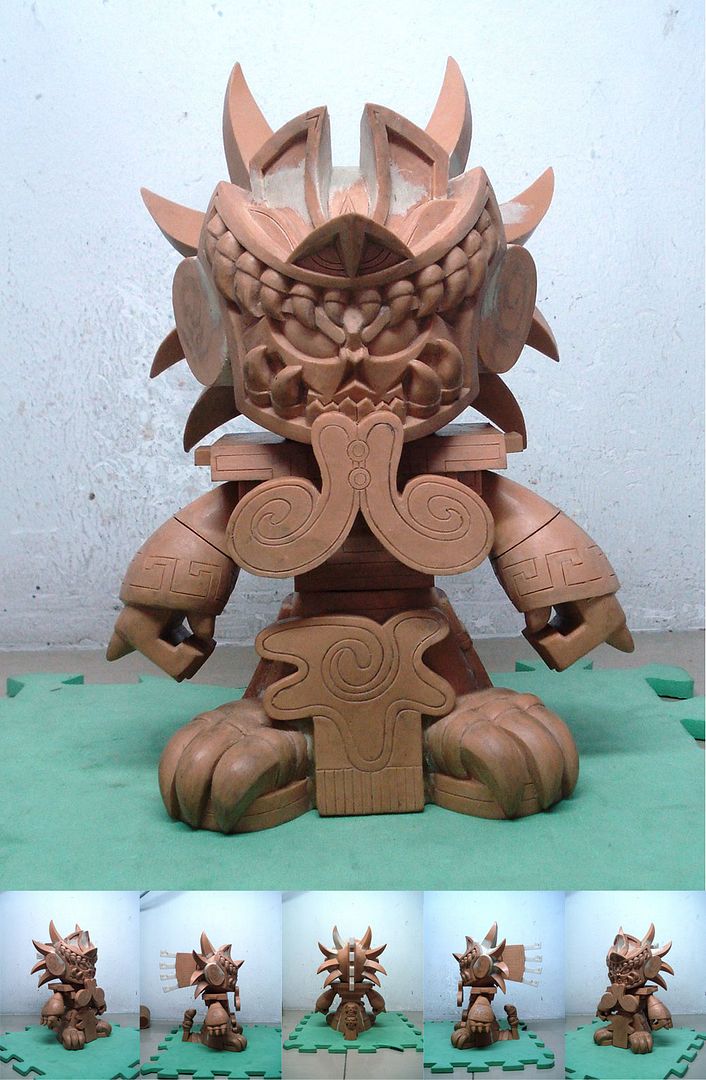 I wasn't kidding when i said more soon
HERE
... as this news was just too good to update my last post... it needed a post of its own, and here we are! The full reveal of the "
Death Serpent
" or "
Miquitztlicoatl
" from
Jesse Hernandez
and
Kuso Vinyl
... WOWOW!!!! This piece is no joke, and talk about awesome sculpting! We are told that it stands a whopping 9" tall and comes with a shield, spear, and some serious attitude!!!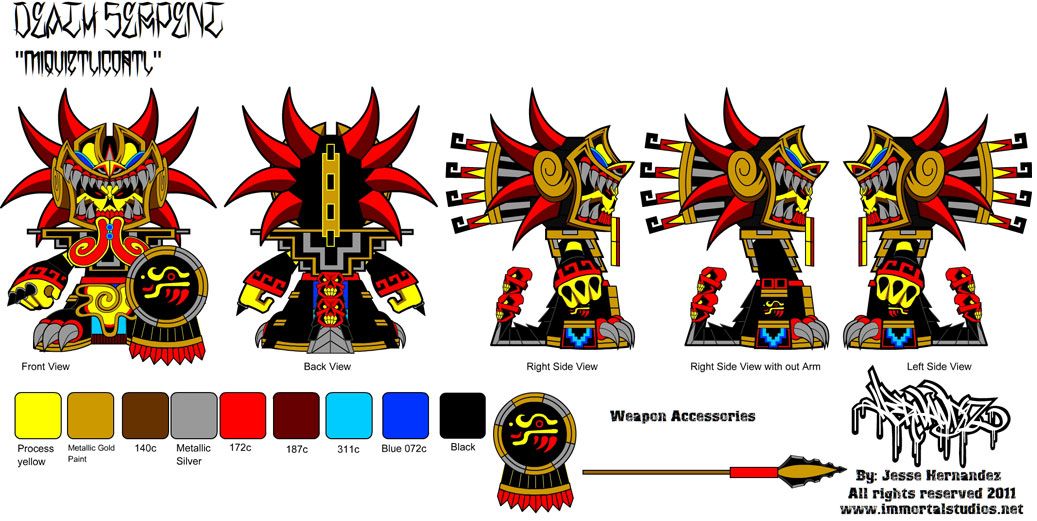 This design just screams Jesse's Urban Aztec flare and that initial colorway is keeping true to his OG style, and helping the factory loath him more and more with his unheard of 9 color pallet :-) ... and you know there will be other colorways in the works as well!!!! One of the things to note is that massive headdress as well as the serpent tail with skulls adorning the tip... soooo fresh. This whole piece is a pinnacle of sculpting prowess and even though the above photo is still a WIP, you can see the massive amounts of tiny details... unreal! Dare I say it... this figure looks beautiful, and I can;t wait to see some paint on it!