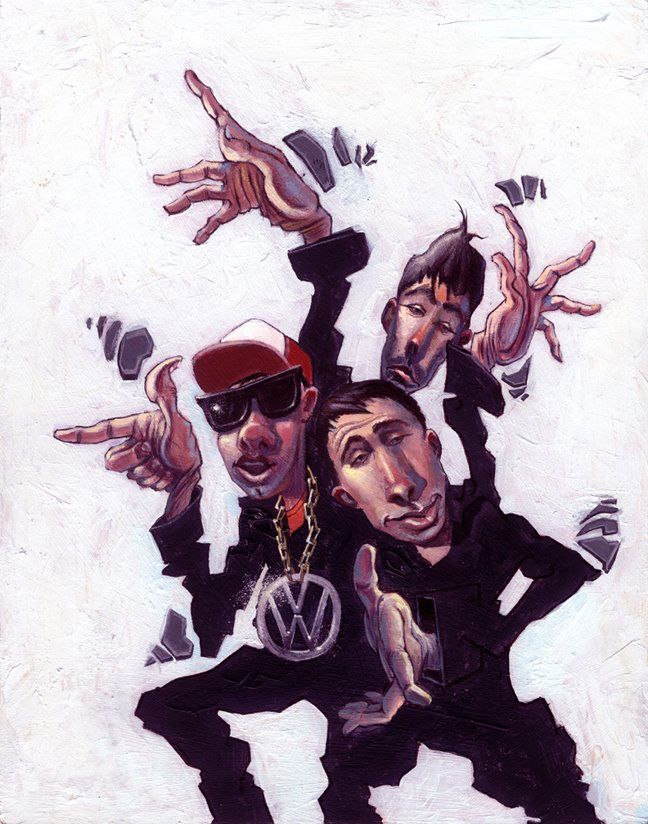 This is a little out of the ordinary for a post... but I figured why not since the death of Adam Yauch, (MCA) of the Beastie Boys, has sent shock waves across the world!!! MCA was a pioneer of epic proportions and the Beasties remain indisputably one of the most groundbreaking groups of all time not just in hip hop but in all music genres. In honor of MCA's tragic passing,
Allhiphop.com
and art legend
Justin BUA
have teamed up to celebrate the life of MCA.
Bua states "

MCA was a huge part of my childhood. I listened to the Beasties while I developed my skills as an artist. His voice, along with Mike D and Ad-Rock, was the soundtrack to my life as well as millions of other kids growing up. There are ripples in The Legends of Hip Hop, and there are waves, but the Beastie Boys are a Tsunami.

"

Please go onto Twitter and tweet your favorite MCA lines and lyrics to
@justinBUA
and
@allhiphopcom
, followed by the hashtag #MCAlegend. BUA and AllHipHop will randomly give out 5 of BUA's newest book, "The Legends of Hip Hop."... a really awesome art book indeed!!!