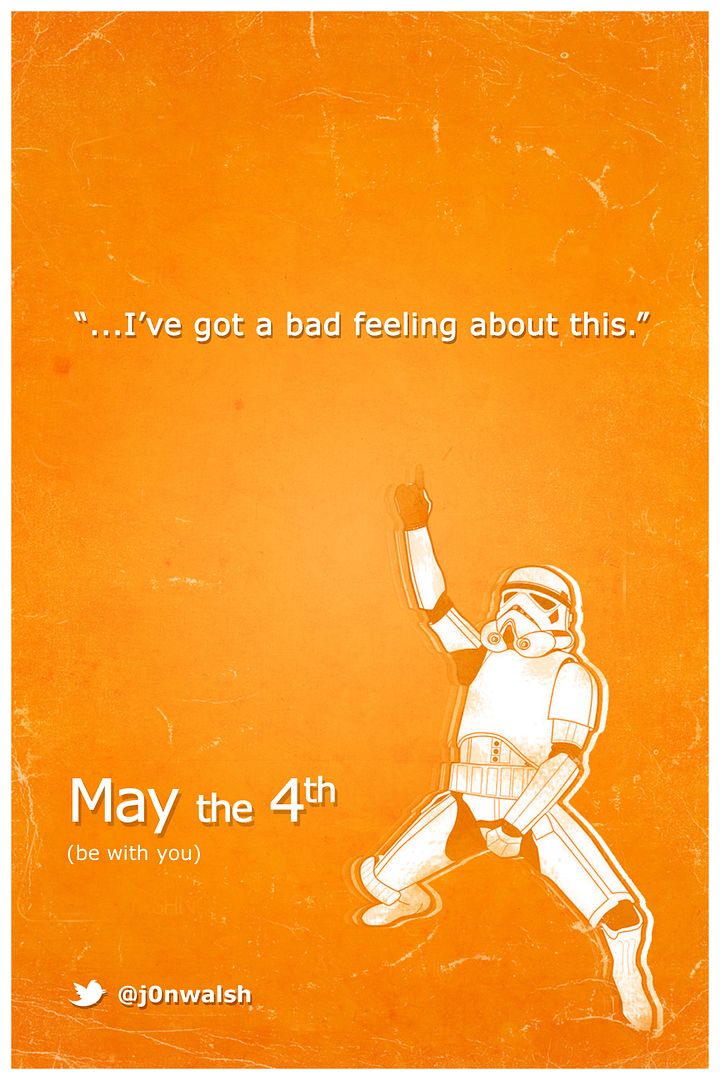 We received the above rather mysterious teaser picture from
Jon Walsh
for an upcoming project. While we've been promised more information within the next week, but I can tell you a couple of things… This is most certainly regarding something that is Star Wars themed and should be of interested to designer toy fans. Also, while it has nothing to do with my "
I have a bad feeling about this.
" solo art show, I am peripherally involved in this project. Oh yes, I know things… but I'm not sharing. Yet.