Toy Art Gallery
played host to Nathan Hamill and 3DRetro's "
Bellicosity
" show... and did it ever "launch" with style! I say launch because of Nathan's Bellicose Bunny figure that all the artists got ahold of is strapped to a rocket... and regardless of the figure itself being very defined and tough to work on, I would say that the show turned out pretty awesome! A ton of artists that were involved with the show came out to the opening last night, as well as a ton of notables in the designer toy/art scene! It was really great to see such a huge turnout for the show... and by the time 9pm rolled around, the gallery was PACKED, with fans of Nathan's "Bellicose Bunny" figure ohhhhhhh'ing and awwwwwww'ing over all the superbly designed customs! Some even posed for pictures with Nathan, like Julie B. above of Pretty in Plastic as she stood next to her meticulously constructed "IceCream Bunny" resin figures... soooo beautifully crafted!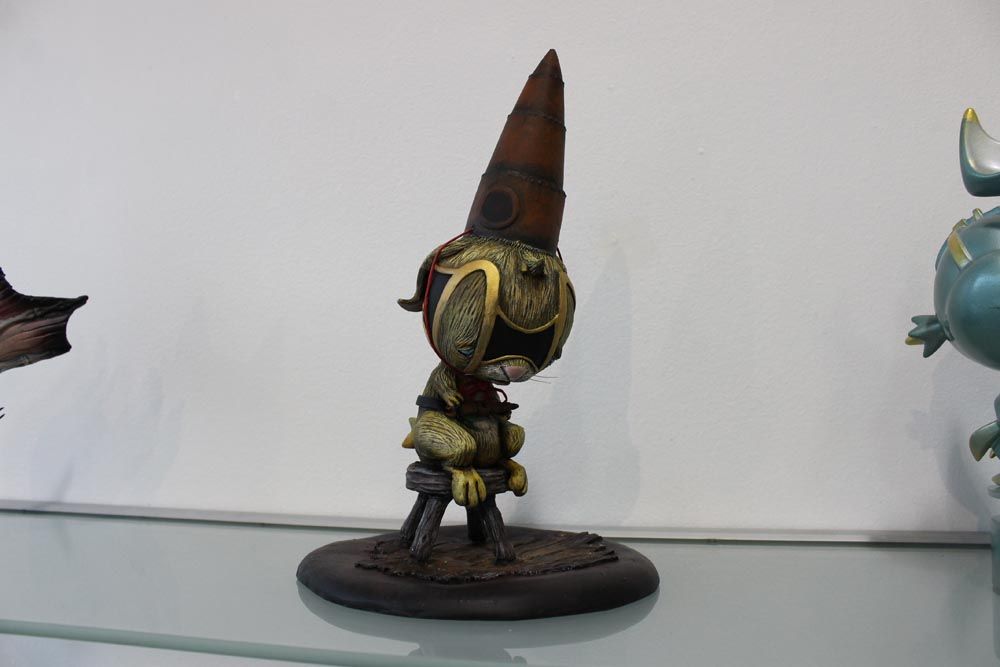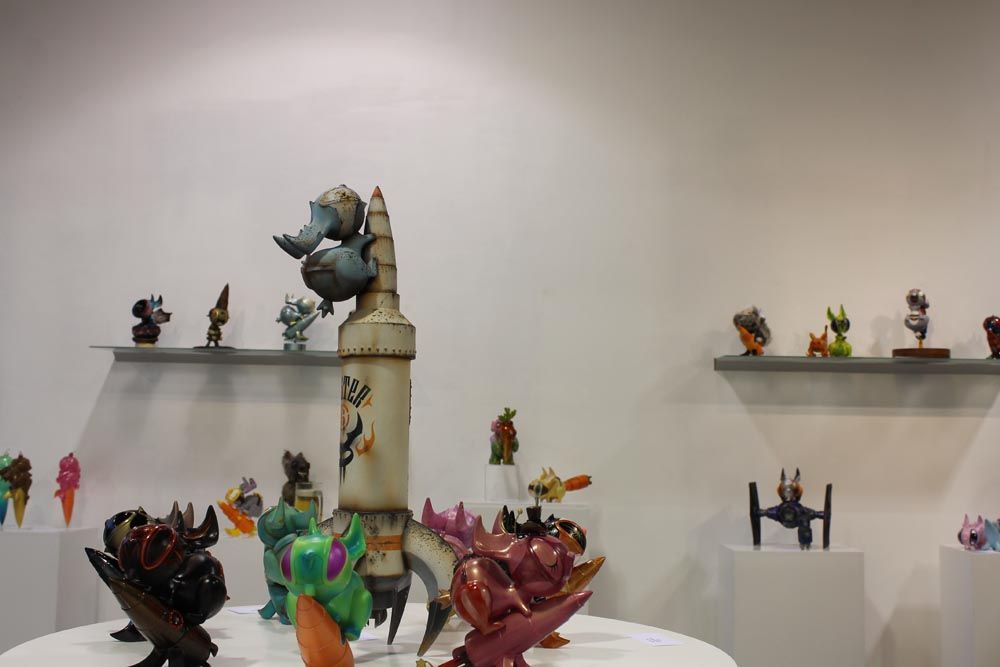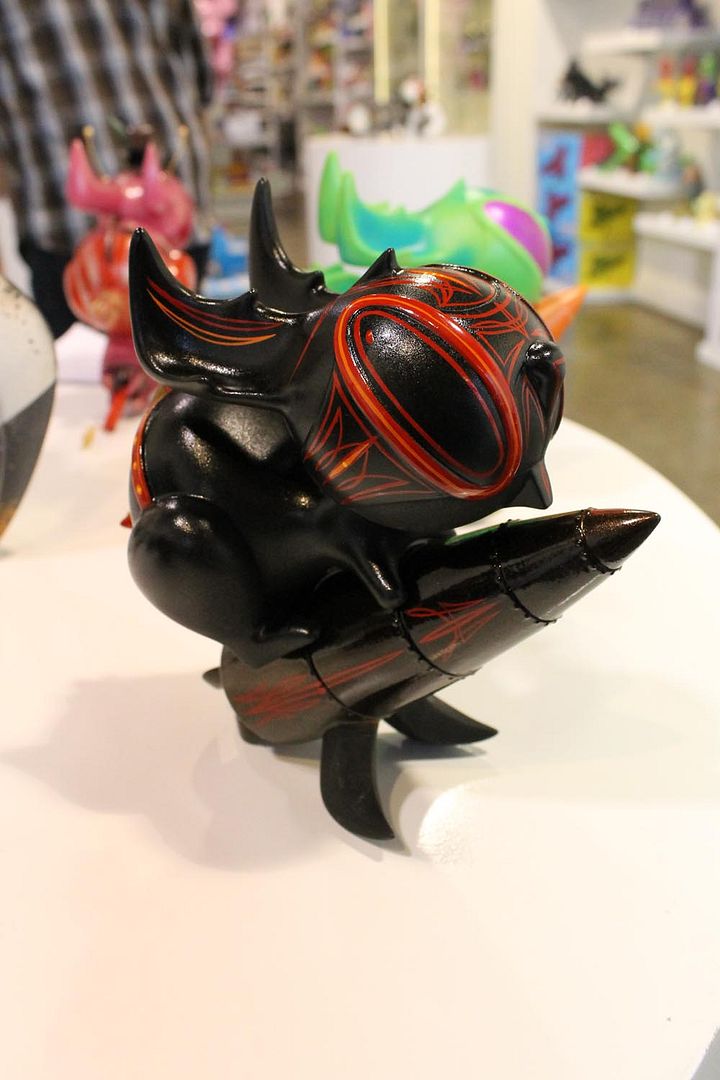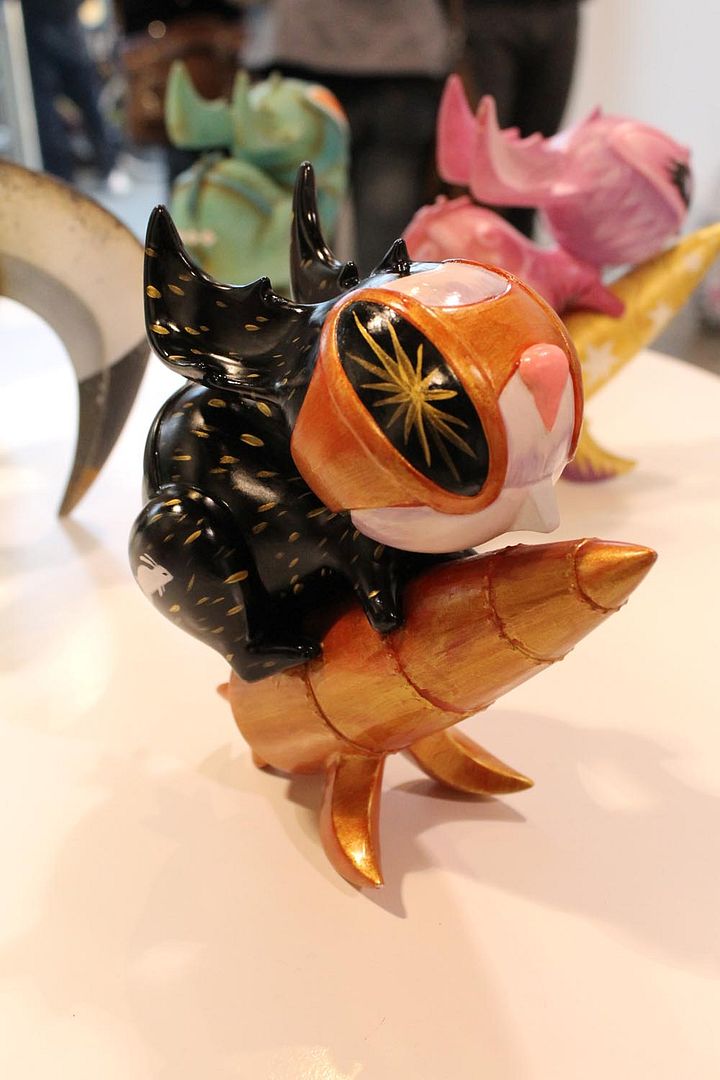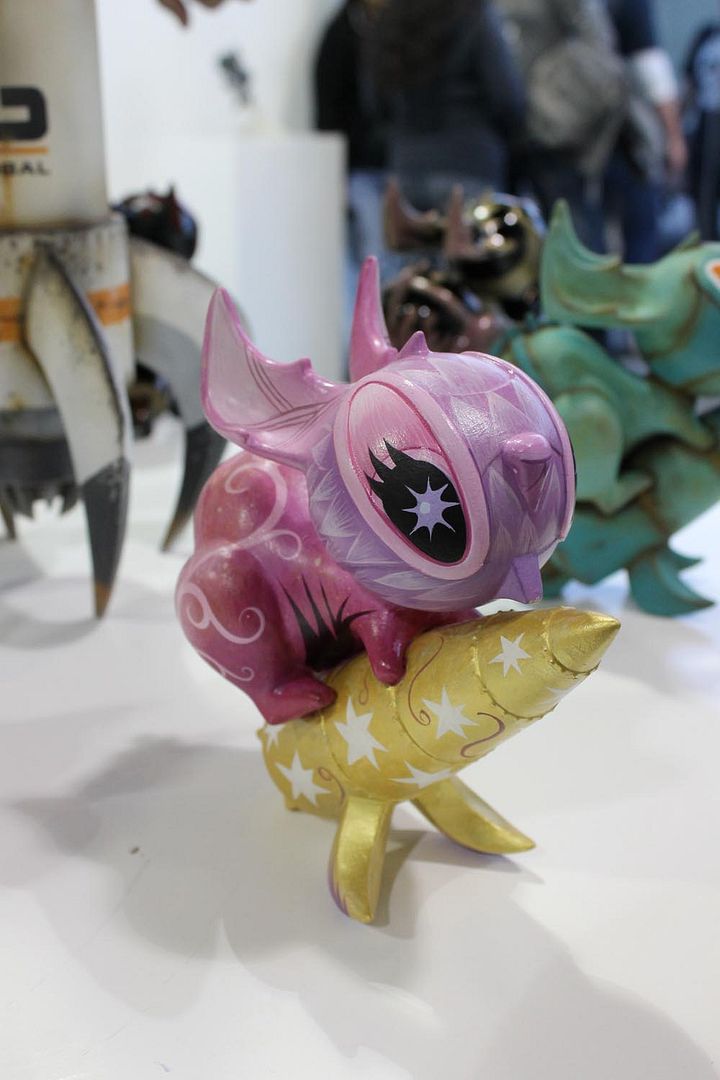 It was really great to see all the different styles applied to Nathan's bunny... for strictly just applying paint to those who sculpted, most used the rocket, and some opted to not... shoot, Brandon Griffith even created one 100% from LEGOS... it was fantastic! That being said I think a big part of the diversity was because of the roster of artists from around the globe which included:
A Little Stranger, Ardabus Rubber, Ayleen Gaspar, Blamo, Bob Conge, Brandon Griffith, Carson Catlin, Cris Rose, D-Lux, George Gaspar, Gris Grimly, J*Ryu, Jeremiah Ketner, Jermaine Rogers, Jester, Jon-Paul Kaiser, Julie B., Julie West, KMNDZ, Lash, Leecifer, Luke Chueh, Martin Hsu, Miss Mindy, Nebulon5, OsirisOrion, Peap, Ragnar, Rohby, Rsin, Scott Tolleson, Shojono Tomo, SpankyStokes, Steve Talkowski, Southerdrawl, TaskOne, Todd Robertson, Touma, Toybot Studios, ValleyDweller and many more
! "Bellicosity" had an awesome opening, and the best part... there were plenty of red dots (sold) to go around! The show itself will be up until April 6th, so swing by and see all the great pieces in person... and check the store
HERE
to snag up the remaining customs! Hit the jump for more photos from this event.