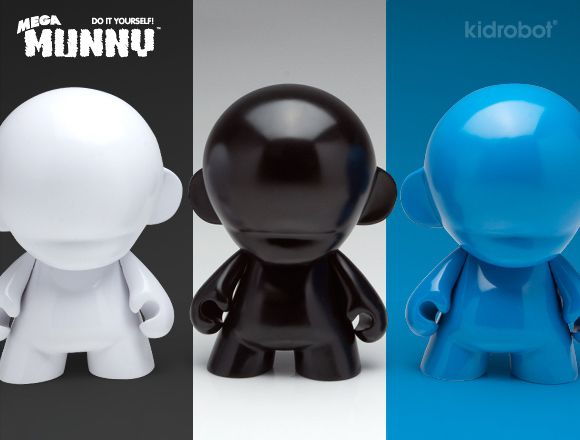 Well it doesn't look like
Kidrobot
is set to slow their Munny train down anytime soon, as they just dropped word on a couple new releases... and for those of you who subscribe to the saying "Bigger is Better"... well, Kidrobot couldn't agree with you more! First up is a new run of their Mega MUNNY figures who are going to be released in the slick and polished up versions in
white, blue,
and
black
colors! Standing at 18" tall, set to release on April 12, and retailing for $250 a pop... you can grab em and paint them up, or just oggle at them in their pure pristine form!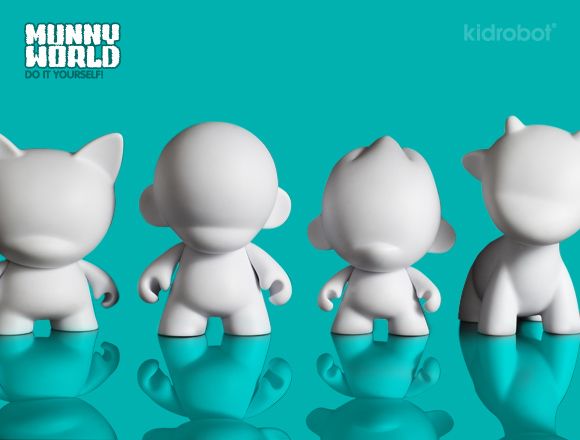 Next up is BIG news... especially for all you customizes out there as Kidrobot's MUNNY and your favorite MUNNYWORLD
characters are now blown up to 7" tall
! Just like their smaller counter parts, these come packaged in a closed box with one mystery accessory, practice sticker, and "Hello My Name Is" card! You have your choice at
TRIKKY, MUNNY, RAFFY,
and
FOOMI
! These are going to be great additions to customizers arsenals... and they are set to drop on April 12th for just $20 a pop... a STEAL!!!! Let the customizing begin!!!!