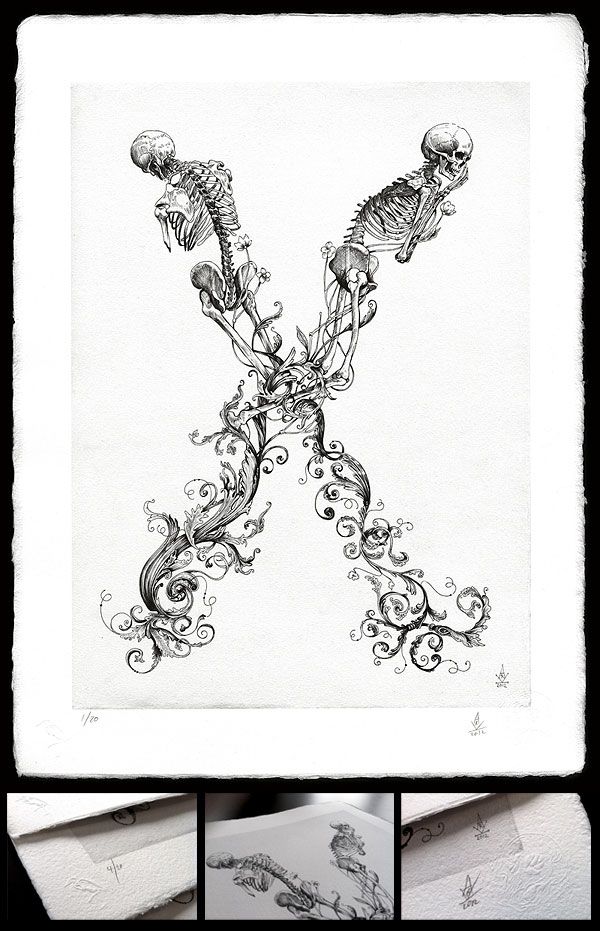 For those of you that follow my site, you will know that I am a fan of skulls... as sick as that may sound, I love em! That being said I ran across a tweet today from an artist by the name of
Alex R. Kirzhner
, who just released an awesome looking print titled "
Youth Fades
". He tells us that it was originally created for the Art Directors Club in NYC, but he liked it so much that he decided to make a couple of prints of it... and why not... it's AWESOME! These are up for grabs
HERE
right now, and are
limited to just 20 pieces for just $20 a pop
. Each one
measures 12" x 16"
, are printed on
140lb 100% recycled cotton Garzapapel Watercolor Paper
, and come
embossed, signed, and numbered
! These are soooo sick, so do yourself a favor and snag one up before they are gone for good!