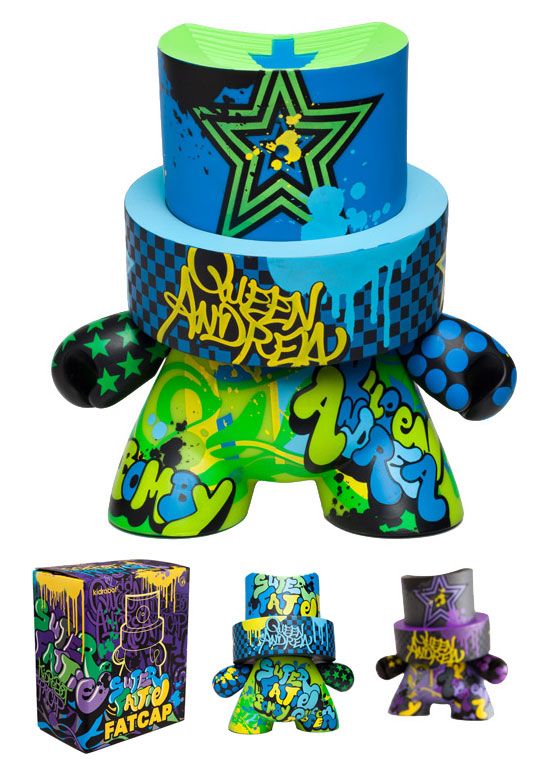 Hot damn... right outta the gates I gotta say this piece looks beautiful, now that that's outta the way... we finally get to put our grubby hands on another 6" FatCap, and if memory serves me correctly, it's been a few years since we have had one released, and Kidrobot picked a winner in my book with the above fantastic "
Super Fattie
" figure designed by NY artist
Queen Andrea
! This beast is covered with graphic patterns and graffiti styles... not to mention a stunning color pallet, oh and 1 out of 6 of these is a rad purple and gray chase. This is set to drop on March 22, is limted to 1,000 pieces and will retail for just $60.