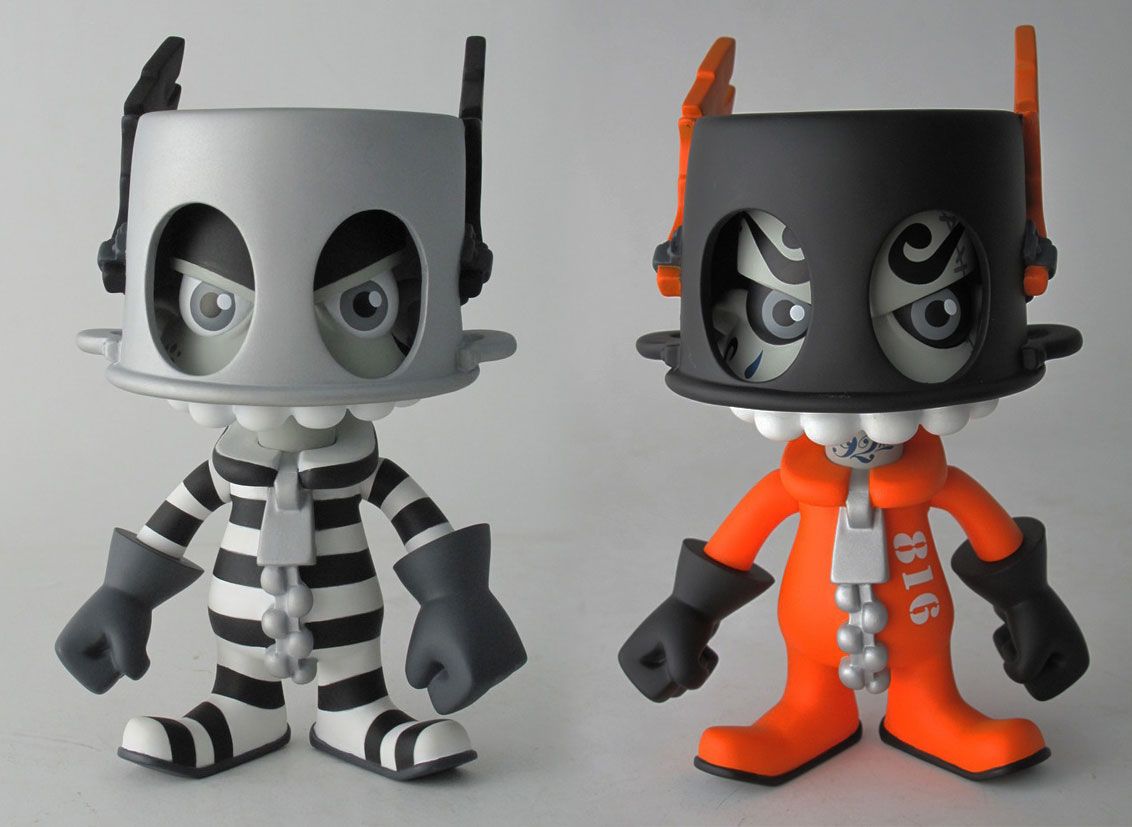 Jeremy Madl aka
MAD
just put up some seriously cool new items in his online store tonight... and it's the best of both worlds as there are a few customs as well as some artist proofs of his latest figure! First spotted at NYCC and released in very limited quantity, MAD's new
Pobber Toys
produced "MORK" figure is up for grabs
HERE
right now as an artist proof... meaning htey come signed and numbered and are super limited. You have your choice of 2 figures, either Mork '816' & '913' (
The Mork Twins
)... both decked out in prison garb and stand 6.5″ tall... go
HERE
now and grab em for only $80 each!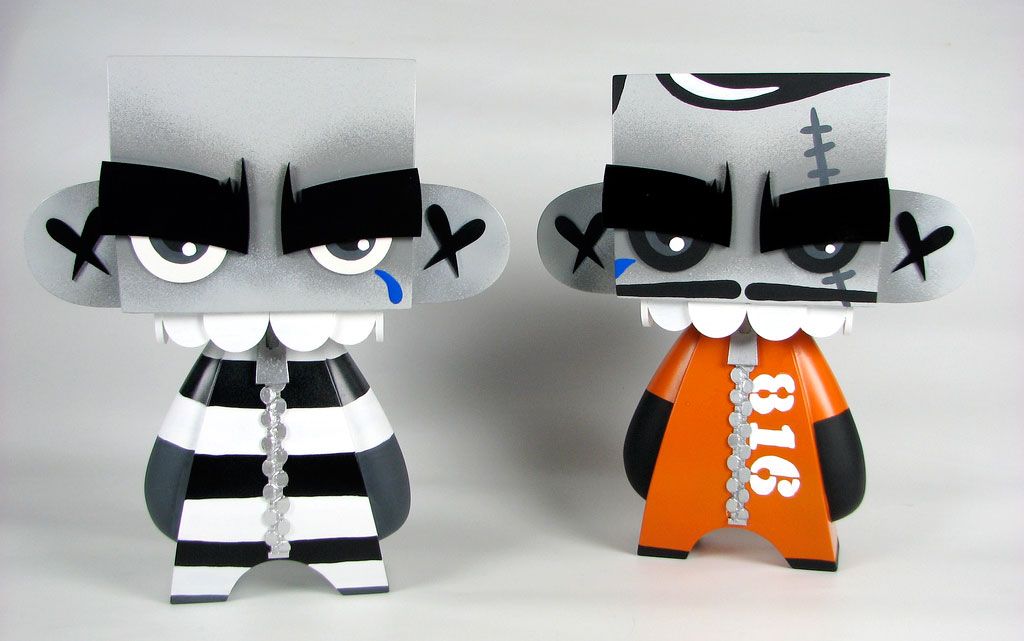 But wait... there is more, much more!!! MAD decided to do a double release to coincide with his MORK sales... as he completely customized up 2 10" MAD*L figures to match. MAD tells us that the idea for this custom actually sparked the design for the figure variant. Each one is hand painted with spray paint, acrylics, and markers. These are one of a kind figures... and they are only $400 each! These figure are so rad, and I am so tempted to pull the trigger myself on them... so please head on over
HERE
now and do it before I get myself in trouble!