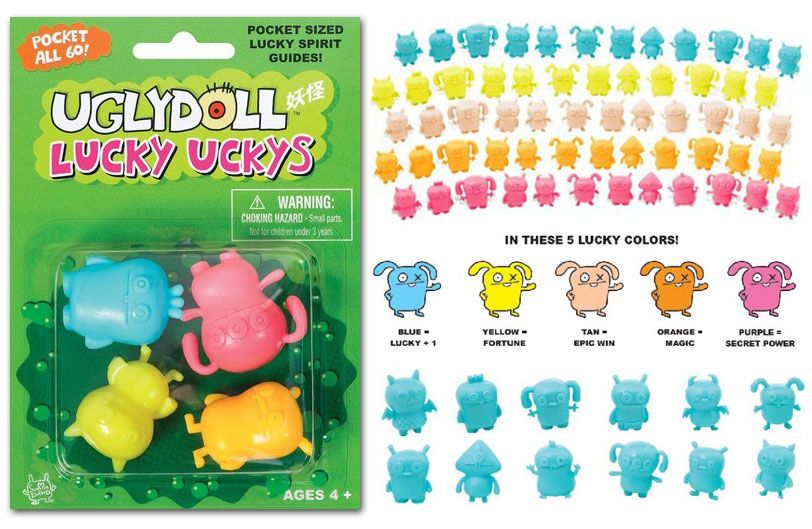 Have you ever wished to fill your pockets full of Ugly's...
Ugly Dolls
that is?!?! Well David Horvath and Sun-Min have answered that wish as they have created Uglydoll "LUCKY UCKYS"! Inspired while roaming the streets of Nakano in Tokyo, Japan... and seeing all the little shops that had old toys and rare collectibles, they decided to make thier awesome little Ugly creations into pint-sized portions... and there are a total of 60 figures to collect!
12 different characters
in
5 lucky colors
, all of which
measure 1.5" tall
and
retail for just $5 per pack
! Pretty awesome to see them all in a group, and imagine these guys on your shelf... FANTASTIC!!! Look for these at most designer vinyl retail locations worldwide!
Info from the very great, and amazing
DKE Toys
. For Wholesale Inquiries about this awesome product please contact
www.dketoys.com
.