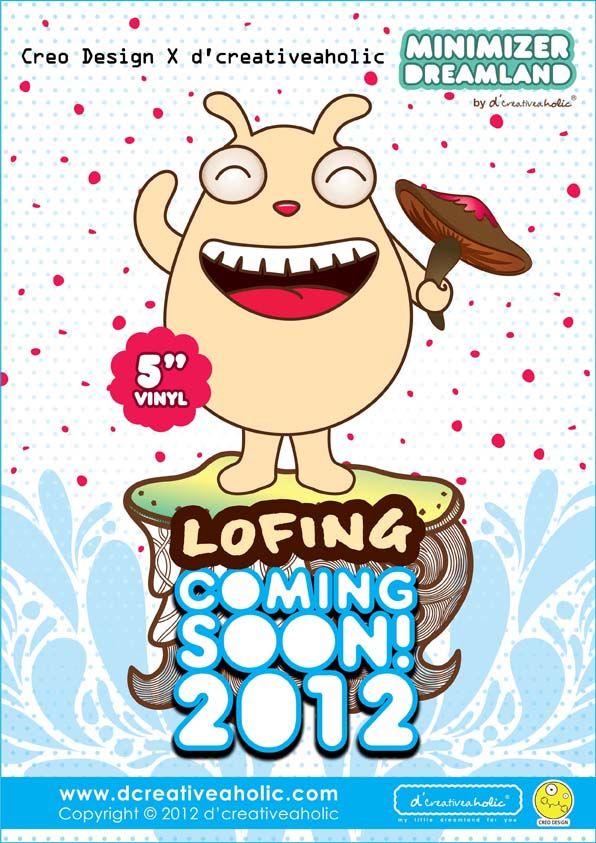 Scottish designer toy producers,
Creo Design
, hit the ground running in late 2011... and now kicking off the new year they have announced yet another designer toy project.. this time with
D'creativeaholic
. Titled "Lofing", this shroom loving animal like figure is part of thier 'Minimizer Dreamland' artwork series created back in 2008, and according to Creo, there are 7 main characters within the Minimizer Dreamland series... will we see them as well?!?! "Lofing" however is set to make his debut into the vinyl world mid-year and will stand a proud 5" tall... keep track of the progress as well as many other projects from
D'creativeaholic
via thier site
HERE
or Facebook
HERE
. One thing is certain, I look forward to seeing the 3D representation of the above figure.