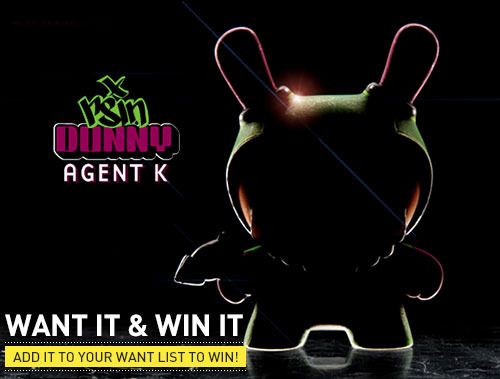 Those fine boys over at
Trampt
are holding a "Want It & Win It" contest, with the prize being one of the long sold out "Agent K" Dunnys designed by Rsin. How do you enter to win? It's EXTREMELY simple:
Sign up a Trampt account (if you don't already have one). The "Create Account" button is on the top right of the main page.
Then, while signed in, head over to the "Agent K" entry in Trampt and click on the "Want It" button before December 31st, 2012 at 8:59PM Pacific time.
That's really and truly it. One person that wants it, will win it. Oh, and did we mention that this copy is also signed by Rsin… because it is.